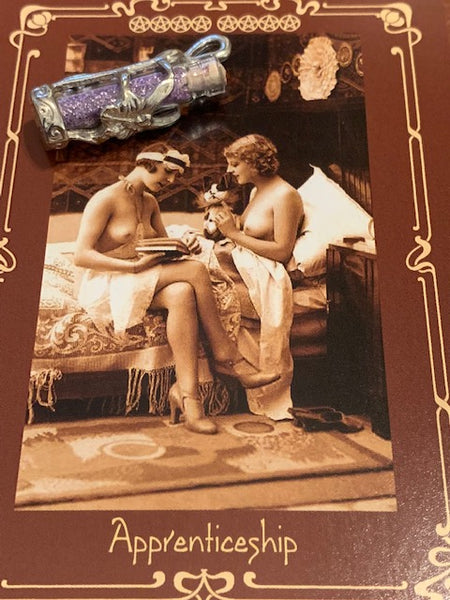 The Fairy's Apprentice
Before buying, please be sure that you view and are aware of our Shipping Policy-- https://youtu.be/y8uA4M7ijVk

This is a vial of authentic fairy dust that was secured from the realms of Tylwyth Teg. When using this piece there is no need to sprinkle the dust on yourself. Leave it in place. The energies from the dust are enough and they will cause you to become the Fairy's Apprentice. This means that instead of this piece bringing you powers, the powers become you. They live inside of you and you will be able to use them as if they were second nature. There are a bunch of white light powers you gain with this piece, but just to list a few this piece gives you healing, telepathy, the ability to see the future, the ability to read other people's minds, the ability cast white light spells, the ability to astral travel, the ability to cast out evil, and the ability to cast protection. They can bring wealth, facilitate love, give and take dreams, etc. IF fairies are your thing and you would rather use your own ingrained abilities rather than have to use piece forever, becoming the Fairy's apprentice will take fairy magic to the next level.

Also, I didn't specifically say this, but I guess I should. I thought it was obvious, but let me just err on the side of caution. Fairies will appear to you while using this piece. They will be teaching, so they will obviously have to appear to you. Just wanted to clear that up.