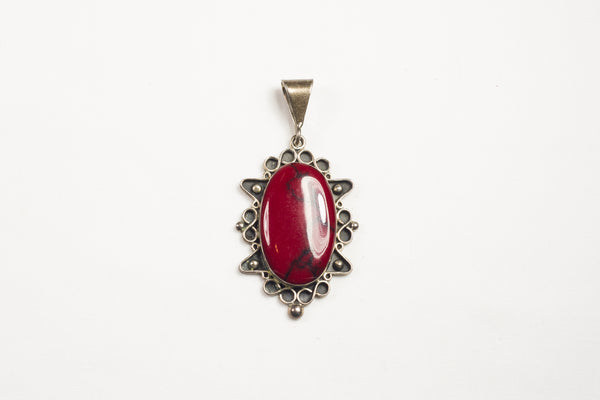 The Flaga is the Future, dahhlingg!!
If you are one of those people who are always concerned about the future, then this piece is for you.  Into this piece has been conjured an entity known as the
flaga
.  Never heard of the
flaga
?  That's because usually they are the minions of witches and are used only by witches who know how to conjure them properly.  They then appear in witch's mirrors and show them the future.  If that seems like your average run of the mill mirror mirror on the wall presentation, then consider the following-- we have spiced this piece up just a bit.  
Oh yes, not only will this piece allow you conjure the
flaga
to see your future in the mirror, it will allow you to reconstruct your future, to design your future to be whatever it is that you want it to be.  Want to add a pinch of wealth and a dash of true love?  Perhaps you've always wanted to travel the world?  Want to make sure you leave your mark on the world and everybody knows who you are?  Want to be a famous artist or musician?  Want to write a best-selling novel?  Perhaps you want to be astronaut propelled into deep space?  Well, whatever the case may be, you can use this piece, quite literally, to shape your future and to write into whatever it is that you desire most.  Don't let this one pass you by, it's everything that you've been waiting for!   
THIS PIECE IS STERLING SILVER.