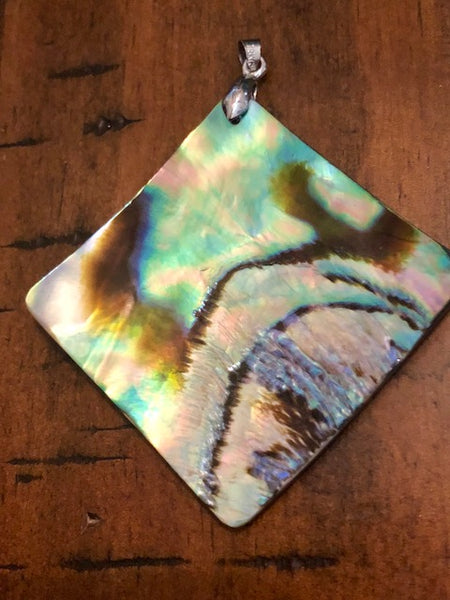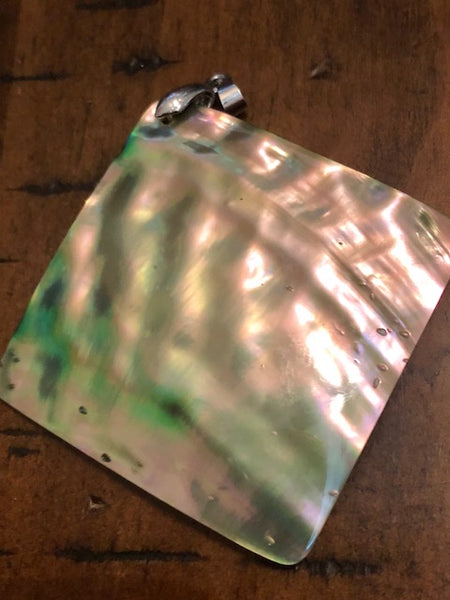 The Granting Dragon of Arawan
Arawan is one of the gods of the Celtic pantheon. He is the mighty God of Fire and is the King of Hell. He rules over Annwn and the underground Kingdom of the Dead. He is also responsible for the birth of dragons. He does not sponsor the birthright of all dragons, but he has born a lot of the dragons that you will read about and see in Western European legends. The fact that he is the King of Fire tells you why dragons were also given dominion over this element.

This necklace holds an actual hardened piece of a dragon's scale that was created by Arawan.  He gave the dragon scales of many colors. The dragon to whom this scale belongs is one of the first dragons that were even birthed by Arawan. He fought many fights in what was called the Dragon Arena. The Dragon Arena was a place where the god gathered when the grew tired of their immortal existence. They were each given the ability to create dragons by Arawan, who told them they wouldn't be able to create one nearly as strong as he has. His divine siblings tried and tried again, even raising dragons that were centuries old and still were never able to birth one as powerful as the dragons of Arawan.

This particular dragon is still alive in the realm of Annwn. This scale was collected during one of the battles, I'm not sure which one. Either way, this scaled gives you a direct connection to the dragon who happens to be a wish granter. You will wear this piece as you go about your day. You will think about the things that you most want. Maybe it is a stable job or a relationship. Maybe you want to help a family member who is experiencing tough times. You will take this piece home, set a cone of incense on it and light it while stating your wish out loud. The smoke will rise and take the wish to the dragon, who will grant your wish for you.