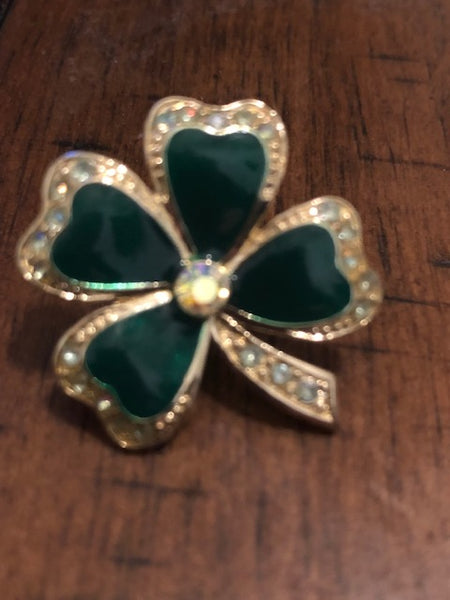 The Granting Leprechaun
PLEASE BE SURE TO VIEW OUR UPDATED SHIPPING POLICY. IF YOU CHOOSE NOT TO, WE ARE NOT RESPONSIBLE FOR ANY RESULTING DIFFICULTIES OR INCONVENIENCES.

https://youtu.be/y8uA4M7ijVk
This piece holds ancient Celtic magic unlike any you've ever seen before.  It also shows you another side of an entity that you've probably heard of a million times, but never really had a chance to understand fully.  I'll just jump right into the piece and what it can for you.
For starters, this piece was designed by a Celtic mage who practices and holds the ancient magic of the Druids.  As such, he can channel their power whenever he wants to. It was this magic that went into the making of this piece.  
This piece holds a leprechaun in its purest form.  All throughout history it has been perceived that catching a leprechaun can bring wealth and good luck.  A leprechaun is a sprite just like any and they get their powers from the gods. In the case of the leprechaun, it is given granting magic in the ability to grant luck and riches.  However, in their purest form, before their parameters are set by the gods and their ability solely grant wealth has been designated, leprechauns are actually to grant anything that they want to grant.  It is a leprechaun in this form that will be given to you. And yes, this is a spirited item.
The Leprechauns named is McMichaels or at least that is the name of the clan that owned him in ancient times, so it is the name that he has assumed.   When using this ice you will write down what you want McMichaels to grant for you, fold the piece of paper and leave a coin on top of the paper. Then spend the coin the following day.  Not only will what you have asked for be granted, but the coin that you have used will activate an extreme wealth power once it has been spent.