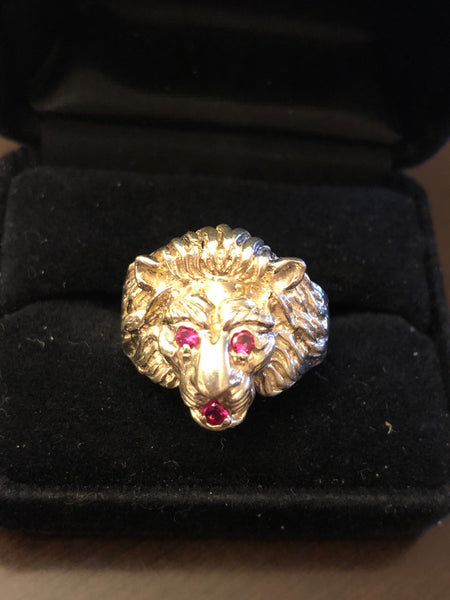 The Grave Marks the Spot
Regular price
$ 800.00
Sale price
$ 500.00
---
Present at St. Helena Episcopal Church in Beaufort, South Carolina, is a solitary stone.  It denotes the burial site of two officers of the British army.  One of them is Lt. William
Calderwood
and the other Ens. John Finley.  This tomb may be the only identifiable grave site of the estimated 47,000 British and Hessian troops that died fighting the Patriot army in the American Revolution.  Now, don't get me wrong, there are other markers that are generalized markers for mass commemoration of the British who died during the Revolutionary War, but these two are the only two that identifiable markers-- ever-- in the history of the American Revolution on behalf of the deceased British.
Upon finding this through random research of historical places, it pique our interest.  And so, we decided to work it into one of our investigation tours.  A few years back, we ended up in Savannah, GA, because we had to pick up one of our team members at a small airport in that direction.  The grave sites aren't too far from there, so we decided we actually go take a look at the grave markers, to see a piece of American history right before our very own eyes.  As we approached the church, we realized that the air seemed stiller than usual and the town seemed very quiet.  Now, we can not speculate whether or not the town is in on the magic at that church, but we would guess by the fact that it is a small town that they have to know what goes on.  
The grave markers are filled with a supernatural energy that is plain as day to feel.  I mean, I don't even think you have to be a mystic to figure it out.  We were able top pick up on this immediately.  As such, we pursued the ability to summon the two from the grave to ask them if they knew why they were so special as to receive their own plaques.  It was something we really wanted to know and we soon received our answers.  As it turns out, Finley and
Calderwood
were two of the most powerful Masonic Sorcerers in England, sent by the kind to establish magical dominance in the southernmost United States.  Of course, this magic means nothing if you can't stay alive, and considering the fact that their army was ambushed, they didn't even have a chance to let the magic work for them.   
However, this doesn't change the fact that their magic is extremely powerful.  Their extensive knowledge of all thing Masonic will put the most powerful Masons to shame.  I mean, they got their OWN plaque, that's how well known they were.  If you think that we came out of this situation with only the knowledge that we gained, you are absolutely wrong.  We gained the knowledge through summoning these spirits, and in order for them to return, we commissioned them to create this piece for us.  
This piece is a powerful-- and I mean powerful-- item.  It resurrects the souls
Calderwood
and Finley, and rings them to you.  They will be your new teachers of Masonic wizardry and sorcery.  They will teach you all the magic you ever need to know, plus all of the magic that is associated with being a 33rd and 3rd Freemason Magician.  This magic is an ancient dual-form knowledge that will pretty much allow you grant  the power and magic that they have kept hidden for so long. You will have to listen to your guides in your lessons to how harness this power, but it shouldn't take long to learn.  The result is essentially becoming as powerful as they are in your magic and sorcery.   I'm talking the ability to control what has happned at moments in time, as long as your still alive! You will learn alchemy, thought control and how to see through others eyes. The great awakening they keep hidden is revealed to you, that is what the eye symbol means to them. You should be able to gain mass amounts of wealth, all secret knowledge and even ritual magic with out having to do it.
This ring is sterling silver and the red stones we believe to be real Ruby. This is a size 10.