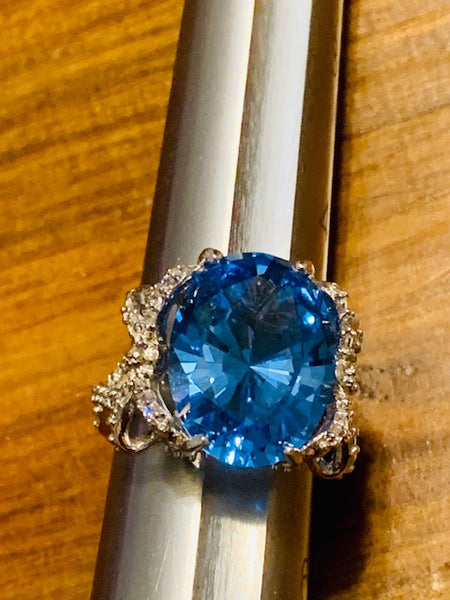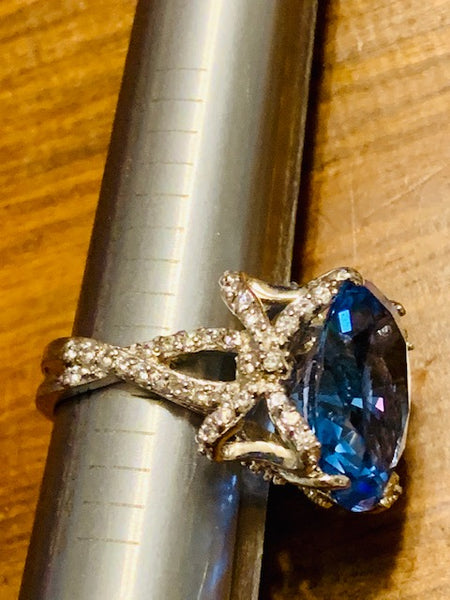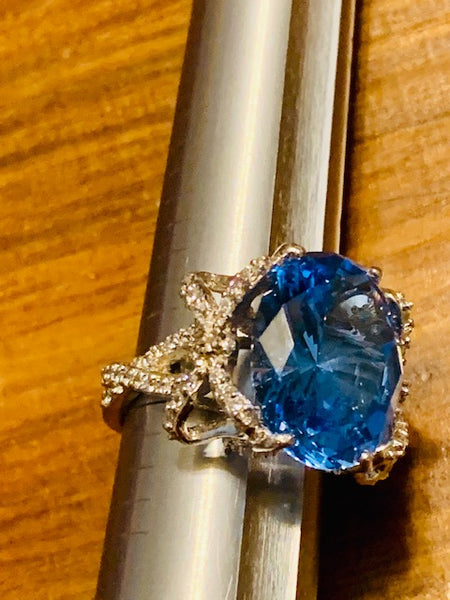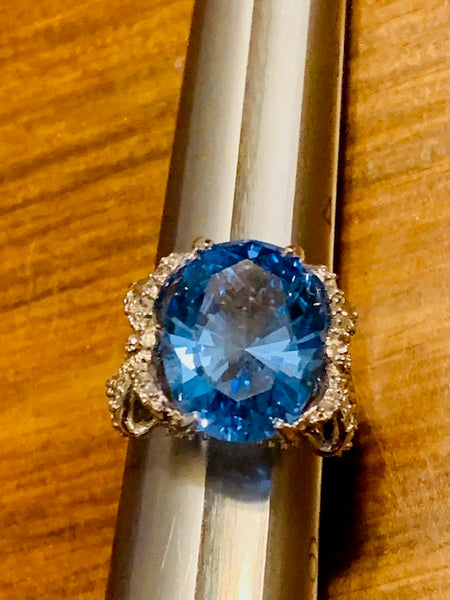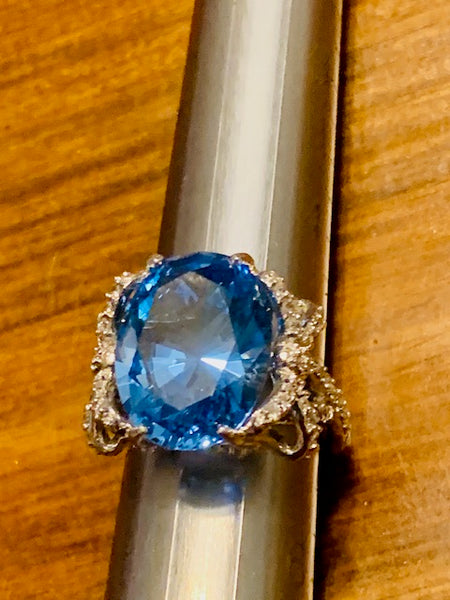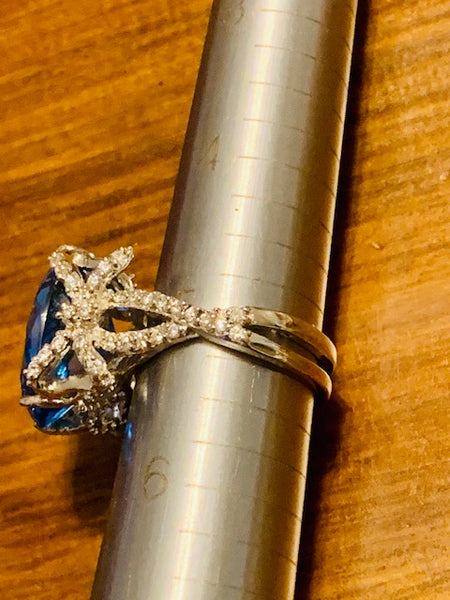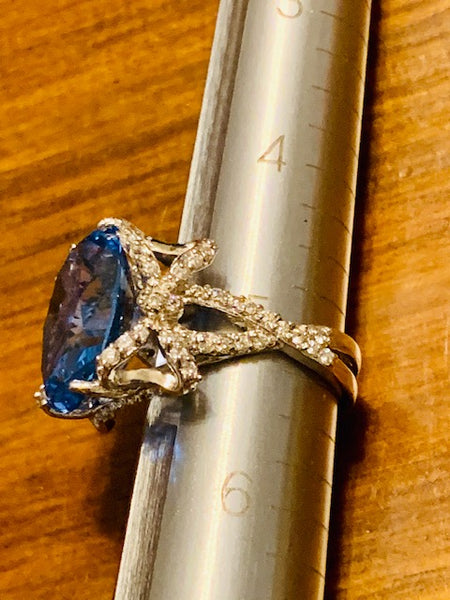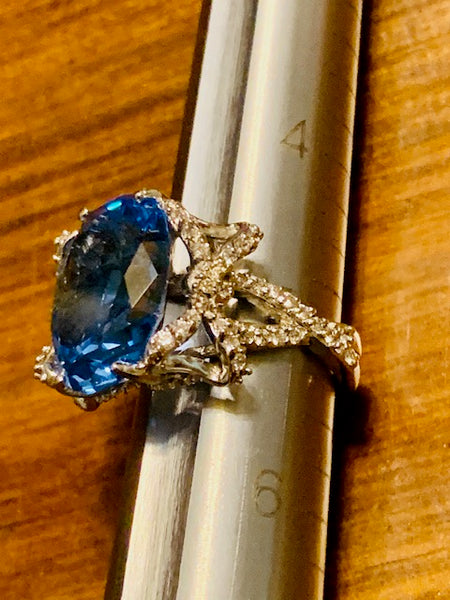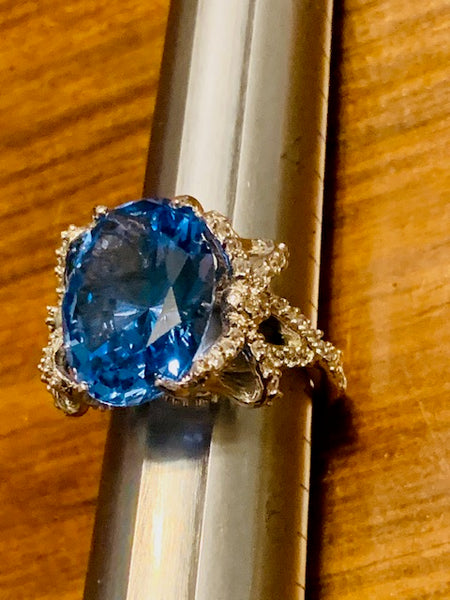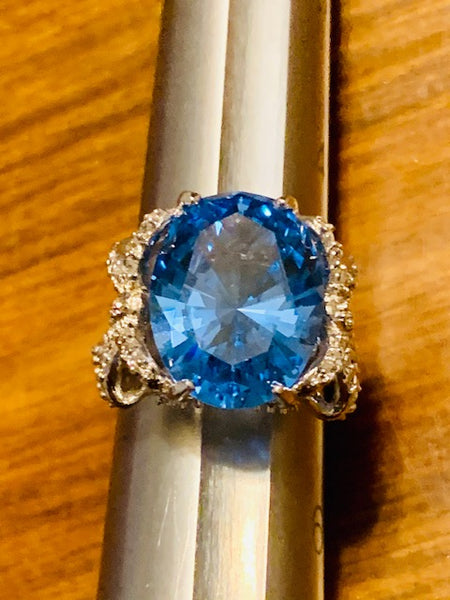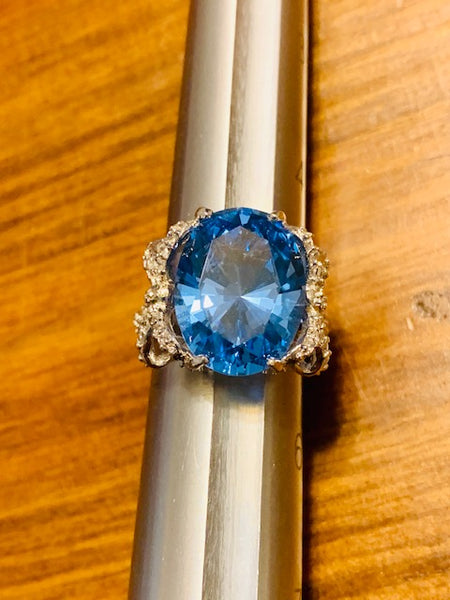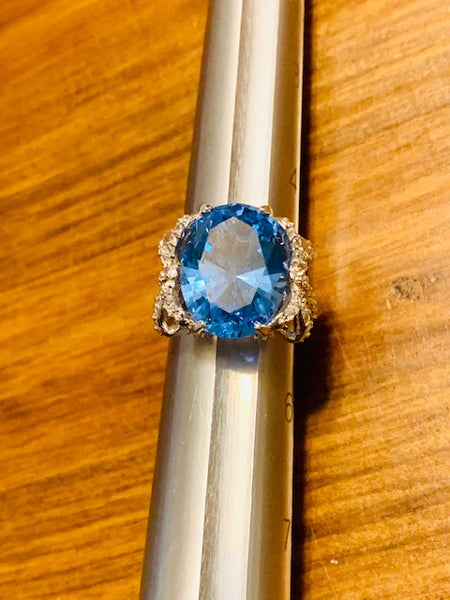 The Hidden Rituals
7-24-20
YOU ARE RECEIVE A STERLING SILVER PIECE WITH A BLUE STONE.  THIS PIECE IS AS POWERFUL AS IS IT GORGEOUS.  YOU CAN WEAR IT ON THE FINGER OR A PENDANT ON A CHAIN.  
Technology today-- you can't live with it, but you certainly cannot live without it.  That is why you must be vigilant in what you allow into your mind.  You must be vigilant in what you partake in.   There are many things that are going around these days that are seemingly harmless.  However, the fact of the matter is that humanity is being tricked into partaking in rituals and they aren't even aware of it.  These rituals come in many different forms, but more recently they have come in the form of viral "challenges" that are popular on social media platforms such as Facebook, Instagram, and TikTok.  
Prior to his death, the rapper Juice Wrld recorded a single entitled "Lucid Dreams."  This spawned a social media challenge where participants would then record themselves having seizures and foaming from the mouth.  They dubbed it, "the Lucid Dreams" challenge.  It seems stupid, I know.  However, once you have a popular social media icon doing these challenges, getting thousands, if not millions, to follow is pretty simple.  In this case, the videos were recreating a death sigil, particularly a death sigil that was used by executives in the corporate world to finish a death ritual requiring a "new blood" sacrifice.  The kid was in the wrong place at the wrong time.  The sigils eventually killed him, with his cause of death being listed as an "accidental overdose" that sent the singer into a violent seizure as predicted by the viral TikTok challenge.  
If you think that this highly publicized ritual is a lone scenario you couldn't be more wrong.  Things like this happen all the time.  These types of occurrences are highly publicized and indoctrinated into the minds of people around the world.  The killing of Prince was the same thing.  The untimely death of Michael Jackson was the same thing.  They might not have involved social media rituals, but they were rituals nonetheless and very public ones.  I'm only bringing this up because I want to make known that humanity aids in the work of evil, and they don't even realize it.  They are brainwashed and oversexualized and why do you think that is?  So the people who can capitalize on the energies of the performed rituals or the energies of all these people being oversexualized.  Another one is the gang mentality that promotes murder.  The energy of death is another huge one that is reaped by those who know how to access it.
What exactly am I offering you then?  Well, there are several things that this piece will do for you.  We actually worked on this piece for a while to develop it ourselves.  We wanted to make sure that we were safe and we sold a few.  This is the only one we have left for right now, so this piece really kind of is a must-have.  We can make more, but they take a while to make.  This is due to the fact that the pieces have to be soaked in a certain type of energy before we can be sure that it has been made properly.  The item that we are offering is a piece that shields the mind.  These pieces are made through a "recipe" that was taken directly from the Pentagon, which is evidently the storehouse for the NWO these days.  They are carefully made with a concentration of a certain type of ray that can only be found in certain places of the world in certain types of UV Light.  It's just a very difficult process.  
Look, the government is not your friend.  You see, everything is messed up because of them.  You can tell just by turning on the news.  These are not all learned behaviors, some of these behaviors have been infused into people simply by getting them to do things by making it look trendy or stylish.  The fact is that you are handing over your own soul slowly.  
This piece will allow you to be blocked from those influences.  It will allow you to remain in your normal state of mind and will boot anybody else out that tries to come it.  This includes demonic possession since there will be plenty of that to go around, as well.  This piece is a highly energized protection piece that will keep you safe from pretty much anything that has to do with somebody taking over your mind since there is so much of that going on.  I know that we have offered pieces like this before, but I just wanted to say that this piece is very much different because it actually works with the chemicals in your brain to disallow it from being intruded upon.  
Furthermore, this piece comes with a full psychic awakening.  This is one of the side-effects of using this piece with this type of energy in it.  This is a full cosmic psychic awakening and will allow you to connect to the universe.  Not only will you gain a psychic awakening in the traditional sense, but you will also gain a connection to the cosmic consciousness, which will connect you to the universe.  This will give you an influx of energies that you will be able to synthesize with your mind, allowing you to process these energies into the powers and abilities that you want.  You will simply think of a power or ability in your mind and it will come to fruition.  I'm not going to give a time table, because it worked for all of our testers at different time intervals.