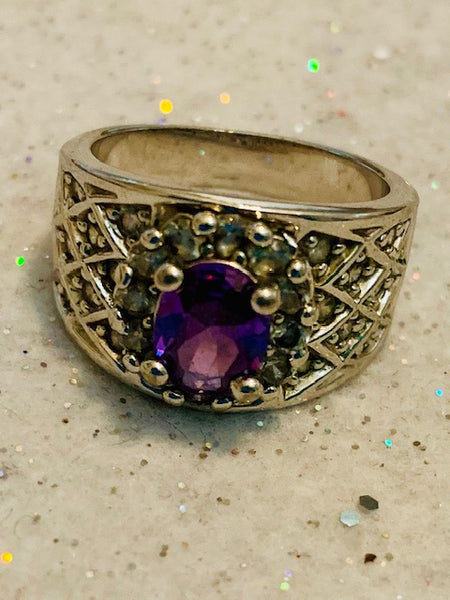 The Holy Trance of Garabandal
The Great Chastisement will fall upon the people during the End Times.  This was the message that was given to a young girl named Conchita who saw the Virgin Mary in a small village in Spain called Garabandal.  She was visited by the virgin in the 1960s.  She and three other children received the visions for the course of several years, with Conchita's lasting the longest.  The Virgin continued to show herself to Conchita, during which she fell into a lifeless trance.  The timing of these passings was told to Conchita, but after her last vision people pressed her so much for answers that she soon renounced any of her visions, saying that it was all just an elaborate dream.  Feeling she could no longer live in Garabandal, she emigrated to the United States, where she lived anonymously until her death.  
While she was still alive, in the United States, Conchita made a series of pieces into which she placed the ability to receive holy apparitions of the Virgin Mary.  We got our hands on one of these pieces and that is what we are offering.  When you wear this piece, you agree to give yourself over to be able to become overtaken by the Sacred Virgin.  She will appear to you, putting you into a trance-like condition.  She will show you the coming of times and everything the world will have to suffer before the Second Coming of Christ.  As if this wasn't enough when she relinquishes you and you are out of your trance you will have gained the touch of the Virgin.  This gives you certain white light psychic abilities, like the ability to heal, the ability to cast white light protection, the ability to communicate with the angels, and the ability to create holy water and oils simply by touching them with your hands.