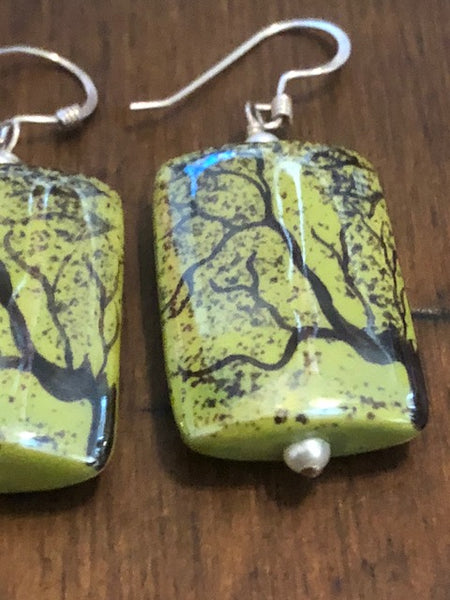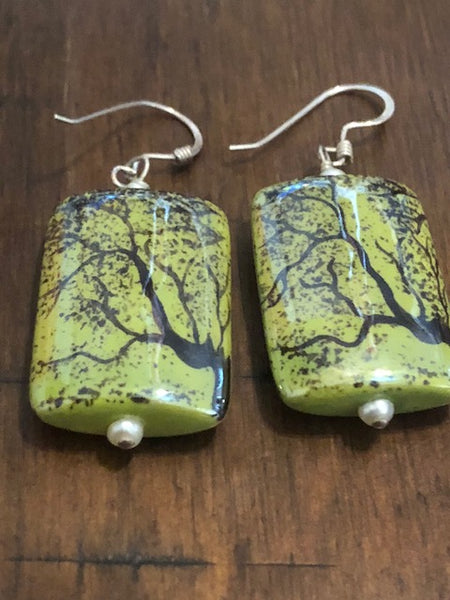 The Holy Whispering Woods
This piece isn't actually a connection to woods, 
bur
 rather one tree.  We just call it the woods because there are two earrings involved.  Thye 
hold
 a psychic audiomancy that creates a psychic connection between you and the Tree f Life. When you wear them, the Tree of Life will be able to speak to you. It won't speak about any old thing, in particular, rather you have to participate in the conversation. To people who don't know what you are doing, you might appear a little bit crazy, but that's okay. The powers that you gain will be well worth the looks you will receive. That is because with this piece, you gain a psychic connection to Tree of Knowledge and it is question and answer session time. You can literally ask any question-- ask it right out loud-- and the knowledge of the Tree of life will speak to you through the Audiomancy that has been set into them. You can literally ask your earrings any questions and it will whisper the answer to your brain. 
Questions that we asked this piece are, "Which machine should I play to win the most money" when carrying this piece to the casino. We asked for magical powers such as healing and 3rd Eye ability and the Tree has whispered the answers to us, allowing us to then create that magic. This piece has also whispered the 72 secret names of God into our ears. It has helped us pair people up with their true love. It will give you 
guidace
 and advice regarding your life's path and your past lives.  This was all just during testing of the product.  This is just an astounding set to have and they are now yours for the taking.