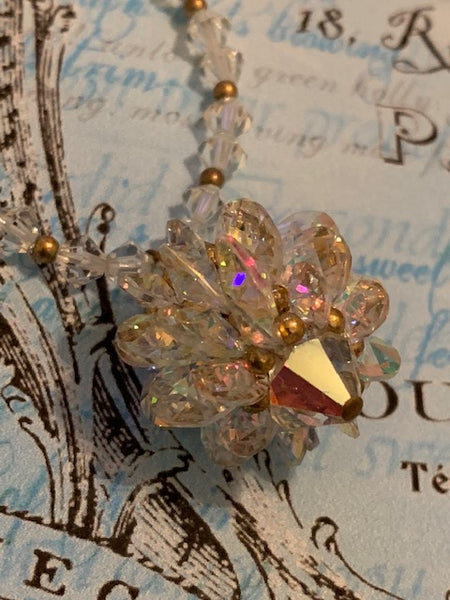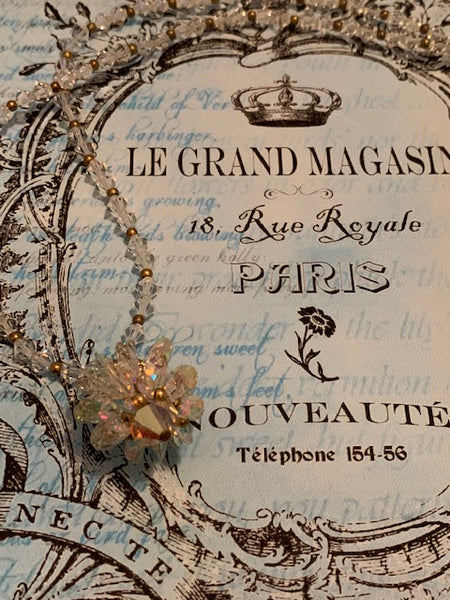 The Miracle of One Million Angels
SOME OF THE ITEMS THAT WE SELL ARE MISSING STONES, HAVE SCRATCHES, ETC. THIS ISN'T EVERY PIECE. IN FACT, IT IS VERY FEW PIECES. IF THIS IS THE CASE IT IS BECAUSE WE GOT THEM THAT WAY, BECAUSE THEY ARE OLD, OR BECAUSE THEY HAVE A LITTLE BIT OF WEAR DUE TO TESTING. WE HAVE TO HANDLE AND TEST ALL THE PIECES THAT WE SELL TO MAKE SURE THAT THEY WORK PROPERLY AS PER THE DESCRIPTION. MANY OF THE ITEMS WE OFFER ARE VERY OLD, ARE ANTIQUE, ETC. SOME OF THE ITEMS REFLECT THAT WEAR. THIS DOES NOT MEAN THAT YOUR ITEM IS LESS POWERFUL OR WILL NOT WORK WHEN YOU GET IT MAILED TO YOU. THESE PIECES ARE FEW AND FAR BETWEEN ANYWAY. WE JUST WANTED ALL BUYERS TO BE AWARE OF THIS BEFORE THEY PURCHASE.

Also, Before making a purchase, please make sure you read and are familiar with our shipping policy: https://youtu.be/y8uA4M7ijVk

We offered a piece about a month or so ago-- it was expensive-- that allowed whoever bought it to travel to the Holy of Holies. This was a once in a lifetime experience for whoever ended up with the piece. We only know because we also tested the piece and it was a truly humbling experience for us, as well. To know that you are standing in the VERY sanctuary that God created for himself, it just blows your mind. It did ours anyway-- and it wasn't just any Holy of Holies. It was THEE Holy of Holies. It is the one that God built in Heaven and gave orders to the Hebrews to build one exactly like it on Earth. It was a power tap to God's magic and energies and blessings and all other white light powers that he has.

Now, we were humbled greatly. However, if you think we walked away without somehow embracing and capitalizing on the powers, you are foolish. We are investigators. This is what we do. We go on these incredible journeys (sometimes) to bring you back incredible powers. Our trip to the Holy of Holies was no different. We were awed and amazed, but at the end of the day, we had a job to do. The result of our investigation into the Holy of Holies was not only that we could confirm that the original piece works, but it is also this piece. We hung onto this piece for a length of time just to make sure that the powers weren't going to diminish, but they're not going anywhere. We are sure of this. We only know because an angel appeared to us and told us that what we did was not a bad thing, but that it was time to pass it onto somebody else so that way they could also experience the powers in this piece. This was good because up to this point we weren't sure if we were in a bit of hot water for making this piece in the first place. Apparently, we weren't or we were at least pardoned. I don't know. I'm sure we might hear about it when our time comes.

Either way, this piece holds the miraculous granting powers of 1,000,000 angels. Yes, you read that correctly. I said, 1,000,000 angels. When you own this piece, it will grant the miracles that you ask of it. Now, we have had some miracle-granting piece in the past and they have been powerful, but this piece? This piece blows them out of the water!! This piece grants the miracle you want with the power and white light of 1,000,000 angels. For instance, if you asked for a wealth miracle, once the angels are done bringing you wealth, you may never have to work again. If you are asking for love, you're going to get love and marriage and eternal bondage. If you ask for help with an exorcism, this piece is not only going to perform the exorcism, but it will plug up the person who was possessed so that way they will never be possessed again and will escort the demons back to Hell where they belong.

There is nothing light about this piece. Everything that it does, it does heavy. I don't mean heavy as in a bad thing, I mean like it's super, super powerful. It's so powerful that I don't even want to use the word super because I feel like it doesn't do this piece an inkling of justice. It is just an absolutely incredible piece. If we had to do it all over again, we wouldn't change a thing.

By the way-- this piece holds the powers of ONE MILLION angels, so you're not getting names.