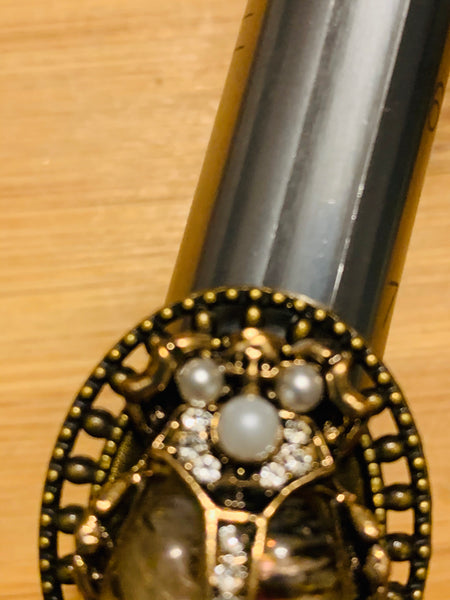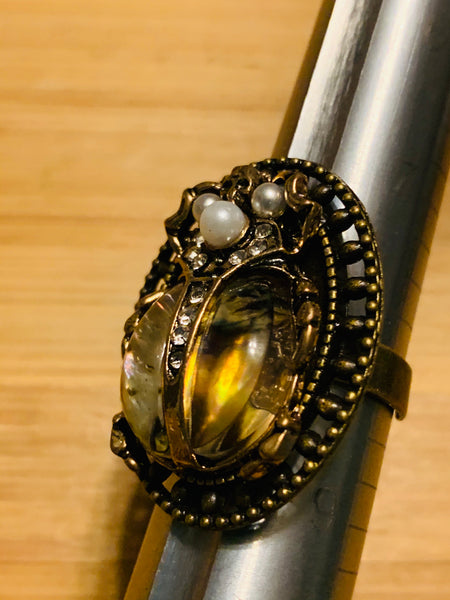 The most ancient good luck symbol and more!
We sold one of these rings a little while back. While it looks the same this is a different piece with a different supernatural power. 


The symbol of the scarab is ancient for good luck. The scarab is all about good luck in the now, to come and afterlife. It's also a symbol of a constant rebirth so if you mess up one day you reset the next  . In the time of the ancients no one would go to battle, have a child or do business with out one. Some people even felt that with the right ritual or prayers you could achieve immortality with the scarab.
This color ring with its changing colors features the skull on top for immortality and rebirth. This piece is for pure luck and extreme magic. When a scarab is set into a circle it magnifies the power either born into it or cast. It's magnification is 400 percent. 


Not only will this bring you luck but it also allowed for meditation into the passing doors of knowledge.