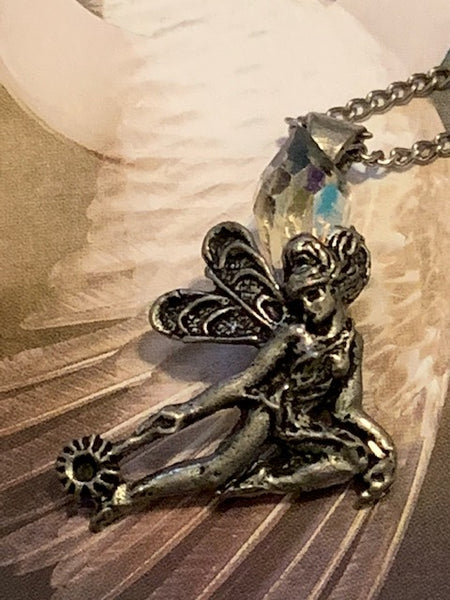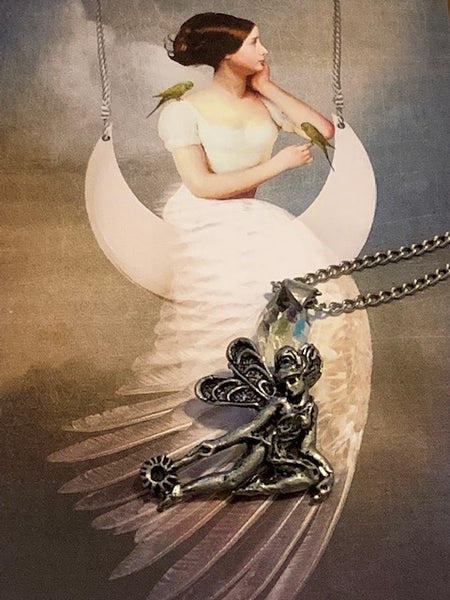 The Musings of the Temptress
SOME OF THE ITEMS THAT WE SELL ARE MISSING STONES, HAVE SCRATCHES, ETC. THIS ISN'T EVERY PIECE. IN FACT, IT IS VERY FEW PIECES. IF THIS IS THE CASE IT IS BECAUSE WE GOT THEM THAT WAY, BECAUSE THEY ARE OLD, OR BECAUSE THEY HAVE A LITTLE BIT OF WEAR DUE TO TESTING. WE HAVE TO HANDLE AND TEST ALL THE PIECES THAT WE SELL TO MAKE SURE THAT THEY WORK PROPERLY AS PER THE DESCRIPTION. MANY OF THE ITEMS WE OFFER ARE VERY OLD, ARE ANTIQUE, ETC. SOME OF THE ITEMS REFLECT THAT WEAR. THIS DOES NOT MEAN THAT YOUR ITEM IS LESS POWERFUL OR WILL NOT WORK WHEN YOU GET IT MAILED TO YOU. THESE PIECES ARE FEW AND FAR BETWEEN ANYWAY. WE JUST WANTED ALL BUYERS TO BE AWARE OF THIS BEFORE THEY PURCHASE.

Also, Before making a purchase, please make sure you read and are familiar with our shipping policy: https://youtu.be/y8uA4M7ijVk

This piece holds a fairy that simply goes by the name The Temptress. I guess she is more of a nymph than she is a fairy and she takes the form of a beautiful white swan when she is not in her fairy form. However, when she is in her fairy form you better watch out, because means she is on the prowl and ready to go. Momma didn't come to play games.

She is one of the most aggressive sex fairies that I have ever had the pleasure of working with. She has all the moves and the best part is that she will appear to you in whatever form turns you on. If that means she has to appear like Medusa because you like 'em dark in mysterious, then that is how she's coming out, honey. Just be ready.

She will give you these most mind-bending orgasms that you have ever experienced in your entire life and that is no exaggeration. She is so full of energy and passion that when the "time comes" it is going to be the best sexual explosion that you have ever felt. Believe me. I've worked with this piece and I speak from experience. She has no gender preference and can appear to you as either gender. She's into paddling, spanking, leather, bondage, BDSM, blindfolding, chains on the bed, whips, whatever tickles your fancy. That's how much of a freak she is! Trust me, you're going to like this one.