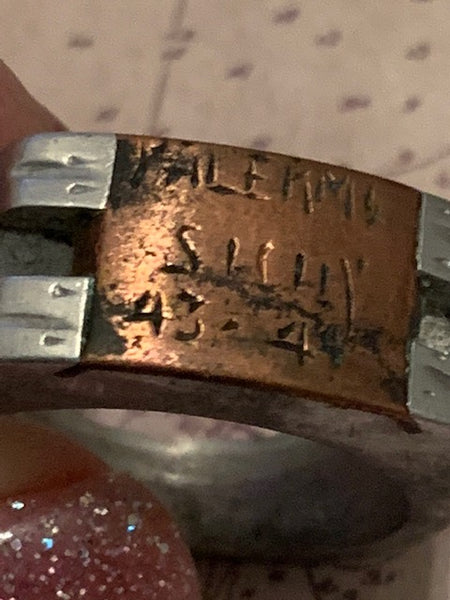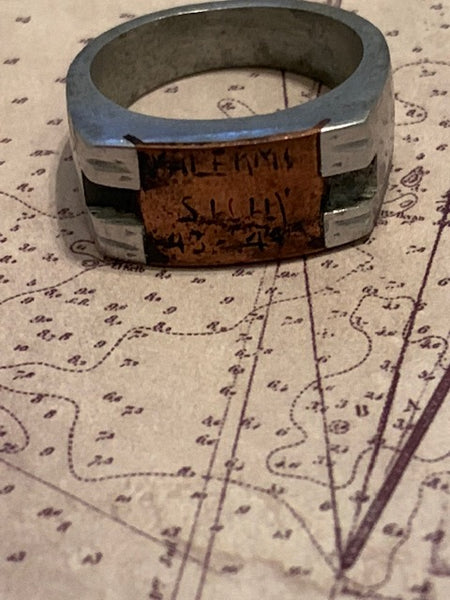 The Mystery Magic of the Talmud
SOME OF THE ITEMS THAT WE SELL ARE MISSING STONES, HAVE SCRATCHES, ETC. THIS ISN'T EVERY PIECE. IN FACT, IT IS VERY FEW PIECES. IF THIS IS THE CASE IT IS BECAUSE WE GOT THEM THAT WAY, BECAUSE THEY ARE OLD, OR BECAUSE THEY HAVE A LITTLE BIT OF WEAR DUE TO TESTING. WE HAVE TO HANDLE AND TEST ALL THE PIECES THAT WE SELL TO MAKE SURE THAT THEY WORK PROPERLY AS PER THE DESCRIPTION. MANY OF THE ITEMS WE OFFER ARE VERY OLD, ARE ANTIQUE, ETC. SOME OF THE ITEMS REFLECT THAT WEAR. THIS DOES NOT MEAN THAT YOUR ITEM IS LESS POWERFUL OR WILL NOT WORK WHEN YOU GET IT MAILED TO YOU. THESE PIECES ARE FEW AND FAR BETWEEN ANYWAY. WE JUST WANTED ALL BUYERS TO BE AWARE OF THIS BEFORE THEY PURCHASE.

Also, Before making a purchase, please make sure you read and are familiar with our shipping policy: https://youtu.be/y8uA4M7ijVk

There is not a lot that I'm actually allowed to say about this ring which makes it kind of hard for me to do a write up about them. What I can tell you is that they came from a clandestine Solomonic Brotherhood called the Fraternal Order of the Talmud. In case you didn't know what the Talmud is, is the body of Jewish civil and ceremonial law and legend. It is comprised of the Mishnah and the Gemara. There are two versions of the Talmud. There is the Babylonian Talmud and there is the Jerusalem Talmud. Both are valid versions that hold their own accounts and their own practices. However, they both hold secret passages and hidden coded magic.

This ring holds a combination of magic from both the Babylonian and Jerusalem Talmud. Together these two forms of magic will reveal many mysterious powers to you. These powers will bring you things such as wealth, ancient Kabbalah sorcery, the ability to conjure ancient entities from these books, star magic, and a whole host of other powers, magic, and mysteries that have been encoded into the Talmud. Again, if I could go into detail I would, but the conditions surrounding this magic and the Fraternal Order do not allow me to say much more than I already have. This is pure mystery magic. It is worth $1,000 or more, but Deedee has told me to put it on for only $500, which is steal if you ask me, but it's Christmas and she is feeling generous.