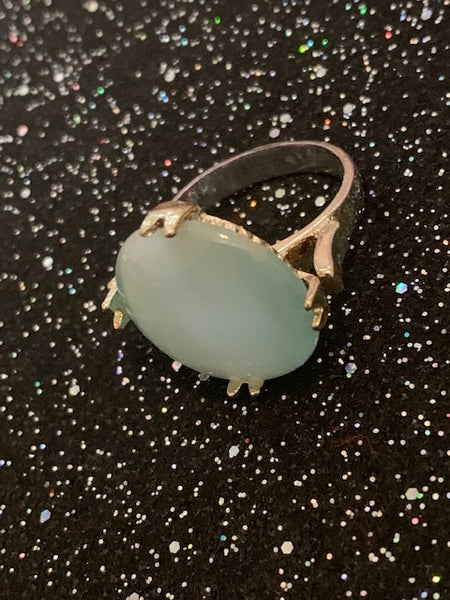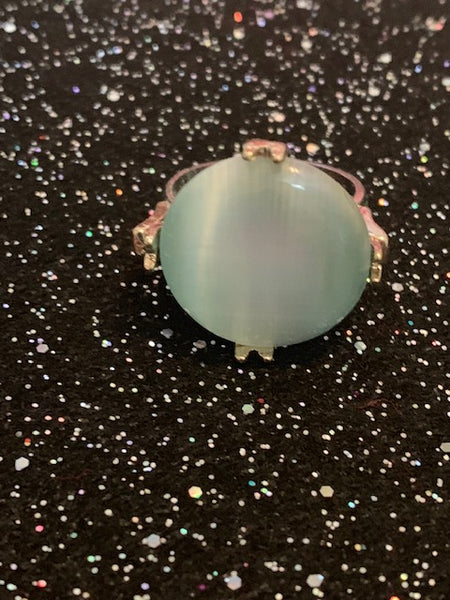 The Oracle Ring
Before buying, please be sure that you view and are aware of our Shipping Policy-- https://youtu.be/y8uA4M7ijVk

This ring holds powers that come from the Oracle at Delphi. It was given to us from a connection that we have within the Grecian Mystery Schools. Yes, they still exist and they have since ancient times. The power in this ring is ancient, however, the piece itself is not. It is still pretty to look at, though. Moreover, it represents that fact that you are going to be able to effectively see the future when wearing this piece.

when wearing this piece, you will have one eye in the mortal realm and your other eye will develop a "film" to where it is going to see into the spiritual realm. Everything will appear to be kind of misty and milky at first. This is just until a vision begins to materialize and take shape. You will be able to see this visions with one of your eyes while your other eye stays focuses on the person for whom you are giving the vision.

Not only will you be able to see the future of whatever the person asks you about, but you will be able to change the outcome if they don't like what you are seeing. What do I mean by this? Say somebody comes to you and says, "I want to know the future of my love life." You put the piece on and you wait for the vision to materialize. Then, you see a vision of her husband cheating on her with a co-worker. You tell her what you saw. Of course, she is going to be upset, but then she asks you what she can do to prevent it. Simply continue to wear the piece and visualize in your mind the way you would rather the situation go. From then on, this is how the situation will play out instead of the way that it would have before. And of course, this is all symbolic, so you won't have to see every interaction the man will have with every woman. Rather, you will simply change the situation once and it will change his behaviors accordingly.