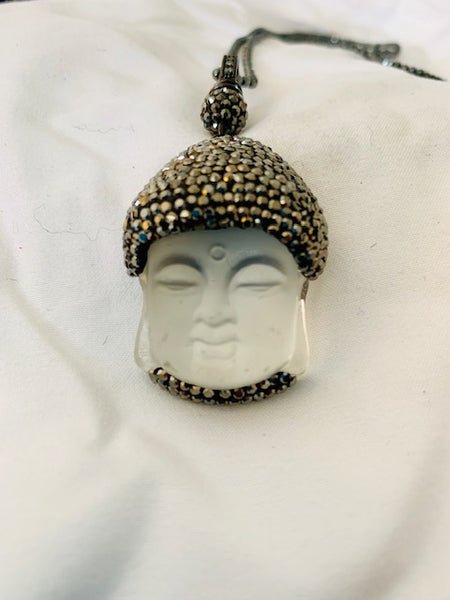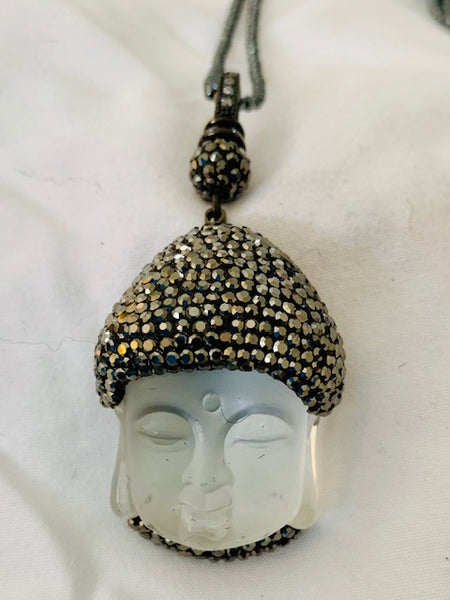 The Order of the Dragon and the Cosmic Brain
While we are on the topic of secret societies and Asian magic, I suppose now would be a good time to offer this piece. It's up for grabs after us having it for just over a year now. The reason that we have kept if for so long is that there are so many levels of magic that this piece is capable of that we had to take our time in testing it. It is a piece that Deedee acquired from the Underground Auction, but not this year when she went. It was from the past year, 2018. In the amount of time that we have had this piece, it has grown incredibly in power and what it can do. I guess it's not really that it grew in what it could do. It's more like we grew in our understanding in the magic at hand and we were able to unlock deeper and deeper dimensions of the magic that is offered. I'm only saying this because I know that people become extremely impatient when using magical items. They get them and expect to have full-blown results the moment they get the piece out of the mail. Unless otherwise stated, it doesn't work like that, nor should it. Good magic is like a fine wine. It takes a little bit of time before you come to full fruition.

Having said that, allow me to introduce you to the Order of the Dragon. The Order of the Dragon is a Chinese secret society that goes back to ancient times. I guess you could say that they are more Mongolian than anything, even though the line between Mongolian and Chinese is sometimes blurred. The fact remains that the group was given an ancient source of magic in ancient times. They used this secret magic to kind of become a group of white light vigilantes assassins. I know that sounds cool, right? They safeguard their magic like you wouldn't believe. In fact, when I first came back to Haunted Curiosities, I couldn't believe that Deedee has scored a piece of this caliber. The huge mystery behind this piece and the magic of the Order of the Dragon, in general, is that nobody knows where their magic comes from. One can only assume it has something to do with a dragon, but that moniker could just be used to throw people off. Like I told you, they are super secretive and their survival into modern times has depended on recruiting only top-level sorcerers to take over the helms of the society.

This particular piece is not ancient, but it holds ancient magic and it is a living entity.  The piece is made out of living crystal that holds a life of its own and it will give you an awakening of a lifetime.  It begins by opening up your mind to allow in cosmic energy and psychic powers. These psychic powers allow you to connect to the mind that is in this piece. This mind holds a direct connection to the Cosmic Brain. The Cosmic Brain is the source of knowledge that exists at the center of the universe. So, by proxy, this crystal piece is a copy of the Cosmic Brain. The Cosmic Brain is a hub of knowledge. It is an entity that has existed since the beginning of the time and will always exist. It is where the residual energies of all thoughts go to reside. If you thought the Cosmic Brain was the only one that radiated knowledge, you're wrong. Our own brains do the same thing. We gain our knowledge and a copy of all the things we know goes to the Cosmic Brain because the life force connects us all. This knowledge has obviously grown with 9 billion humans on Earth. It has increased exponentially.

Here' the thing, this Cosmic Brain doesn't just receive human thoughts. It receives the thoughts of all types of entity, even including extraterrestrials. It holds the thoughts of all the entities you've ever wanted to own for yourself. It literally holds a copy of every thought ever thought and thus it holds a copy of every memory of magic that exists in the universe. So this piece allows you to connect to that and to use the knowledge of the Cosmic Brain as your own. You can then simply think of the magic or power that you want to manifest on Earth and it will be given to you. It's that easy and that powerful. However, you will have to work on the stages of bonding that I described earlier to enjoy the full magic of this piece. That's because this power is very archaic and very involved. There levels of development that you will go through in your own mind in order to manifest the powers of the Cosmic Brain. However, when you have fully developed your connection, you will enjoy access to any type of magic that you want; and I do mean any.  This is why the the Order of the Dragon has protected and safeguarded their magic throughout the years.  As you can see, if this magic falls into the wrong hands we could all be up the creek without  a paddle!  You would do well to safeguard it as well.