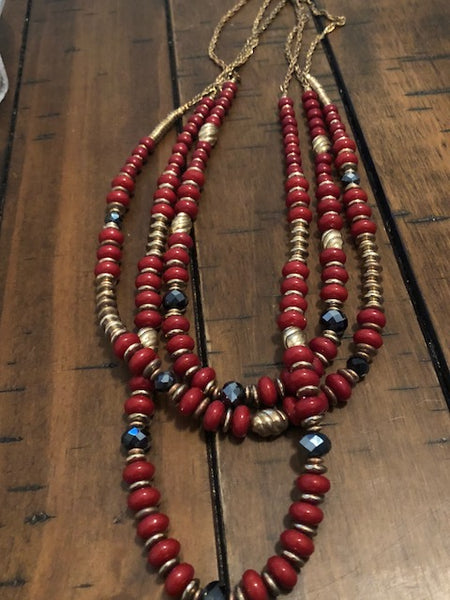 The Prophetic Owlman
1.). When ordering new items, shipping will be done in 10 days. We have a ton of new orders coming in and Lindy is working as hard as she can to make sure they are all shipped out on time. Please do not email her asking where your order is. She does the orders in the order that they were received. If you paid, we have your order, we will make sure your stuff gets shipped to you.

2.). For all Carnival of Caveness items aka $38.00 specials-- we have multiples of each item or mulitples can be made. Even if it says out of stock. If you are getting an item that an named entity or spirit conjured into it, the name might change. We will let you know. Also, the item will not look the exact same

3.). We accept many different forms of payment. We accept PayPal. We accept all kinds of different credit cards, through PayPal. We also accept Zelle. It is fast, easy, secure, and they won't sell your information. If you are interested in paying with Zelle, ask your bank or financial institution if that is something that they participate in.

4.). We will be away on investigation beginning in the middle of July. I think it's the 15th, but I'll double check on that. During this time, we will NOT be shipping. We will have NO CELLPHONES, NO EMAIL, AND NOT OTHER WAY FOR YOU TO CONTACT US. If for some reason you have EMERGENCY (and you shouldn't because we won't be shipping) you can contact Steve at hcsteve86@gmail.com. Again, this is for emergencies and ONLY to be used during that time. We will be investigating at a castle in the dungeon. This is why we won't be able to be reached.
The Owl has long been known to contain wisdom.  It has been the symbol of wisdom for centuries and can be found at the top of most Native American totem polls.  It should come as no surprise then that owls hold a certain supernatural ability.  It is the ability to bring divine messages, visions, and prophecy.  
The most prolific example of this was the
Owlman
, who was a prophet in in England.  There was a lot of superstition and legend surrounding the existence of the
Owlman
, but I can assure you that he did exist and he was powerful.  He wasn't born that way, but rather he is a warlock.  Each warlock gets to choose their spirit animal, which is the animal form that they will shape shift into when needing to travel undetected.  
In the case of the
Owlman
, he was also able to fly into the heavens.  Here, he would receive prophecy that he would take back to the mortal realm.  These prophecies were warnings that the
owlman
would take back with him regarding things that would happen to locals.  It has been said that he has successfully predicted things such as the death of Princess Di, to a multitude of terror attacks that happened in England.  The thin was, nobody took him seriously, so they disregarded what he had to say.  
Oh well. Their loss is your gain.  This piece summons the presence of the
Owlman
.  With this piece you control him and you control his prophecy.  This is how it works.  You ask him a question, he flies to the realm of the heavens, where he will receive the answer to your question. You can ask him questions about the past, present, or future.  Or you can ask for answers to things like how to perform a spell or how to gain a certain power.  As I'm sure you can imagine this piece is very powerful.