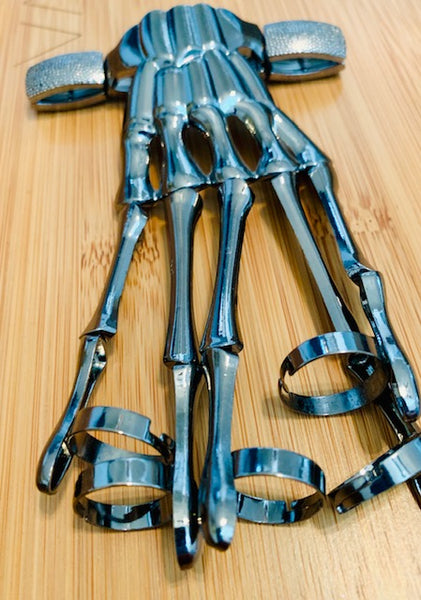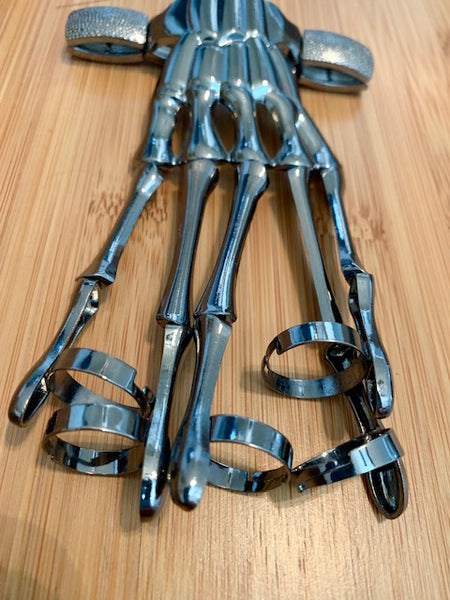 The Reaper's Hand Number 2
For those of you who aren't quite sure how passing over works, allow me to introduce you to one of the methods. I'm not saying that this is the only method of allowing your soul to cross the soul bridge to the afterlife, but I'm saying that it is one of them and it is a very well-known means. It involves the Grim Reaper. In fact, that is pretty much it. The Grim Reaper travels that world searching for lost souls. He finds them and devours them, regurgitating them into the realms of the afterlife. As a result, the Reaper absorbs the knowledge of the souls that it devours. It has the knowledge and magic of millions of souls. The reaper could use this magic for his own but doesn't really have a need to. Thus, the reaper is a walking bank of power and knowledge. Trapping him or summoning him has the ability to unlock a ton of potential, which is what these pieces allow you to do.

Both of these pieces, called the Grim Reaper's Hand, were found in a hidden reliquary in the Parisian Catacombs. We got them during astral travel. There were other things that we wanted to go back for, but when we returned the treasures were nowhere to be found. Oh well, at least we got the writers. They contain never before seen magic that will allow you to accomplish many magical feats.

When you wear one of these pieces, you will automatically gain a connection with the Grim Reaper. This does not mean you will see him or anything like that. You will simply wear the piece and write down a form of magic that you want the Reaper to send to you. You will allow what you have written to stay on the paper for a matter of three hours. You will then burn the paper that you have written on. The message will be sent out to the Grim Reaper and the reaper will send it to you. You can use this to either write down magic you wish to acquire and maintain or to write down spells you want him to cast your behalf.