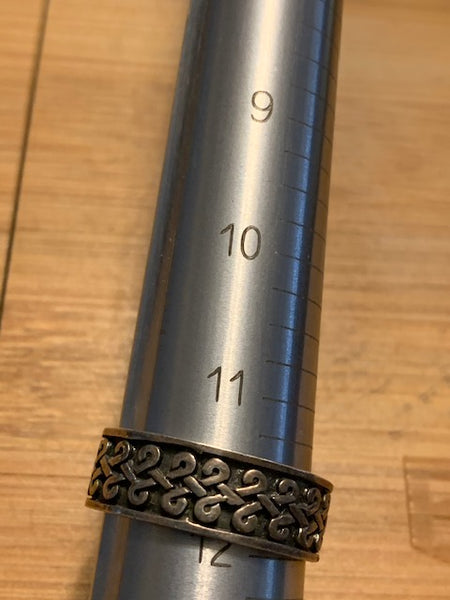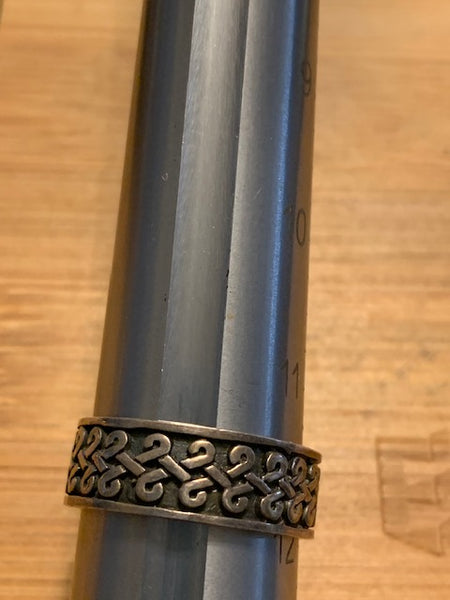 The Secret Brothers of Purity-- Wealth and Magic
The secret sect of the Brothers of Purity were all Catalan Mystics. These were the hidden ones also called sliders. The blood that ran and still runs through their veins was highly sought because of the power they held.


While they held the power of wealth, turning base metal into gold they had no way to protect themselves and were eventually taken as magical slaves to fund various nefarious deeds. It was after two years of captivity that they learned what real alchemy was and how through the blood anything could be achieved. It was then that mixing the blood of the Catalan Mystics with sterling was created. This sterling a good metal was then able to activate other power in the bodies of these mystics. These included the usual abilities but also pinpoint hypnosis. PPH is as fast as the flight of thought and the "injection" of your ideas is superfast. The Brothers of Purity are still in secret today. This ring in sterling silver backed by blood, an Oath to the wearer that power and wealth are with them.
THIS PIECE IS A VERY RUSTIC-LOOKING AND SOLID STERLING SILVER MAN'S RING WITH AN ELABORATE DESIGN.