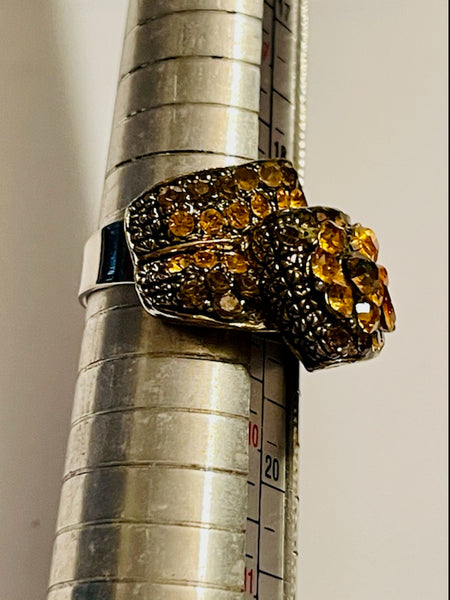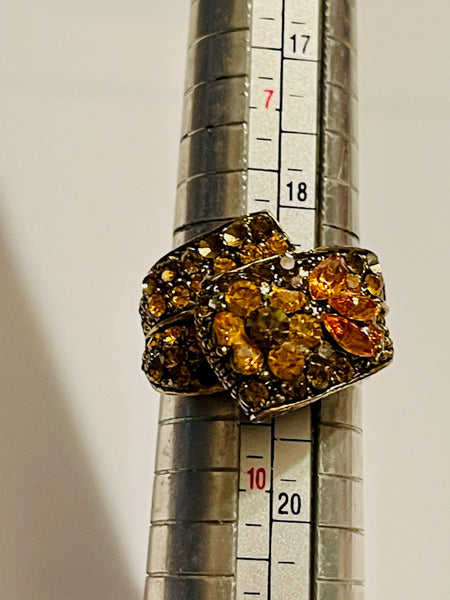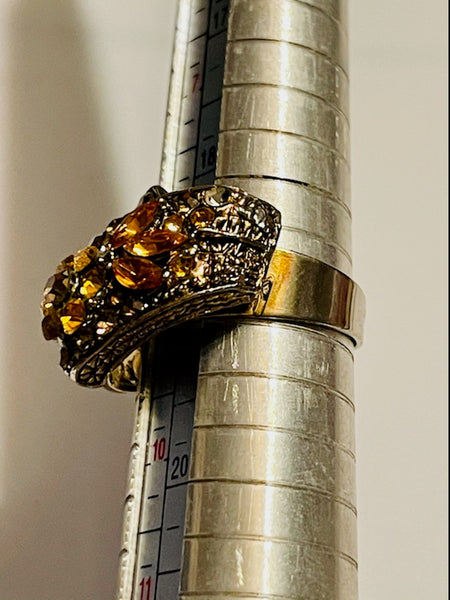 The Secret of Hezekiah
5-6-21
PLEASE READ THIS BEFORE THE DESCRIPTION. ALL ITEMS IN THE $38.00 SALE CATEGORY ARE ALWAYS IN STOCK. WE HAVE MULTIPLES, EVEN IF ONLY ONE IS SHOWN. IF THE ITEM IS OUT OF STOCK ON THE WEBSITE, EMAIL US AND WE WILL EITHER SEND YOU ONE OF THE EXTRAS WE HAVE OR WE WILL MAKE ANOTHER ONE FOR YOU. THESE ITEMS ARE NEVER OUT OF STOCK BECAUSE ADDITIONAL PIECES CAN ALWAYS BE MADE. ALL YOU HAVE TO DO IS CONTACT US AND WE WILL HELP YOU.  
WE TAKE PAYMENT VIA THE FOLLOWING METHODS-- LAYAWAY, PAYPAL, CASHAPP, ZELLE, AND CREDIT CARD. IF YOU ARE DOING A CREDIT CARD, YOU CAN FOLLOW THE PROCEDURES FOR CHECKOUT ON THE WEBSITE. IF YOU NEED TO SEND MONEY VIA ONE OF THE OTHER METHODS, OR YOU WANT TO PUT AN ITEM ON LAYAWAY, PLEASE CONTACT US AND WE WILL MAKE ARRANGEMENTS FOR THOSE PAYMENTS. PLEASE DO NOT JUST SEND MONEY WITHOUT SAYING ANYTHING, AS WE DON'T KNOW WHAT IT IS FOR AND WE WILL ASSUME IT IS A GIFT.
This piece holds something called the Secret of Hezekiah. Hezekiah was Judah's most prominent king. He was also a very devout, God-fearing man. During his rule, he performed sweeping religious reforms outlawing the worship of any other deities besides Yahweh in the Temple of Jerusalem. Despite the destruction and siege of Jerusalem during his rule in Judah, his kingdom remained disaffected. The reason behind this is because God delivered him the secret to summoning the Lion of Judah to protect the Judeans from their enemies.  
This piece holds the Secret of Hezekiah, the ability to summon the Lion of Judah. When you summon the lion, it will eat all evil, negativity, and darkness from your life and will keep any of them from coming back. The Lion of Judah will also keep your house safe, as well as those in it. God's benedictions will be poured out upon you, including abundance in all things!