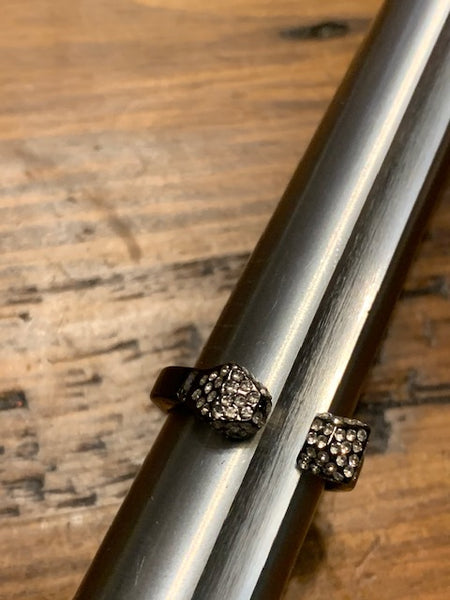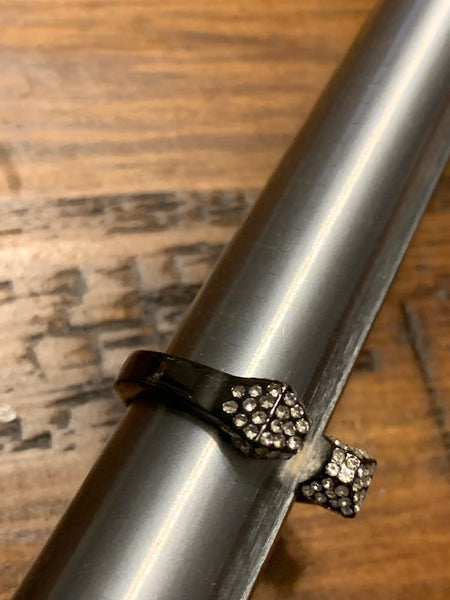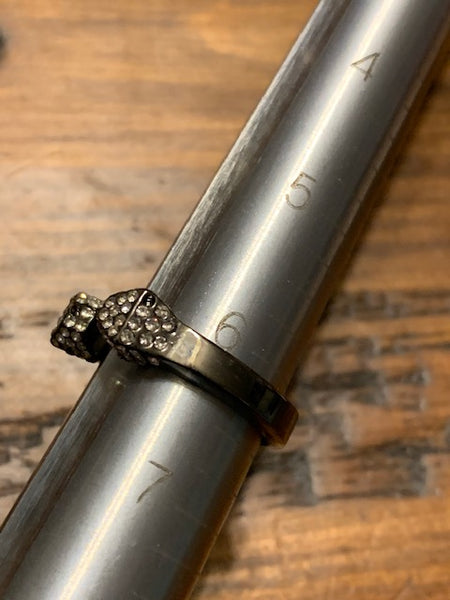 The Spark Between Halves
12-30-19

ALL OF THE ITEMS IN THIS CATEGORY CAN BE RE-MADE, REPLICATED, OR WE CAN ACQUIRE ADDITIONAL COPIES. IF YOU FIND A PIECE THAT YOU WANT IS OUT OF STOCK PLEASE SEND US AND EMAIL AND WE WILL GET YOU ANOTHER. IT WILL LOOK DIFFERENT BUT WILL HOLD THE EXACT SAME POWERS/MAGIC.
This ring had been created to symbolize the human consciousness.  The way the ring is almost a perfect circle is the way that human consciousness has also been designed to be perfect.  Then, there was an incident with a snake and an apple and humanity had a great big falling out with God.  He instilled inside the human psyche these things called chakras, which pretty much broke the circuit of consciousness that we once had.  In our minds, there is a small cavity that exists between the left and the right hemispheres of the brain.  This cavity is not a cavity, but where the spiritual essence of the third eye exists.  When activated, this spiritual essence allows humanity to once again be complete.  It opens up their full psychic ability.  This enables such abilities as being able to see the future, being able to see the thoughts and minds of others, being able to talk to spirits and angels, being able to conjure souls, the ability to move things with your mind and travel on the astral plane.  The energies in this piece allow you to open up your third eye with a blast of white light energy that helps you to bridge the gap, so you can become complete once more.