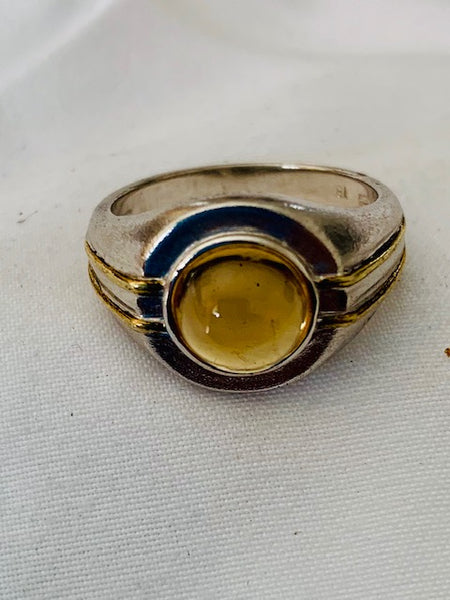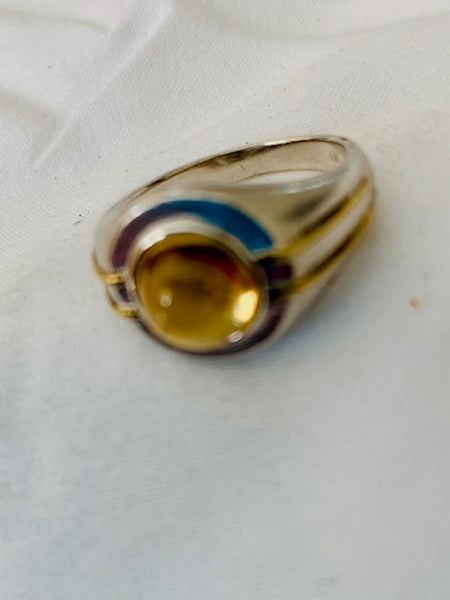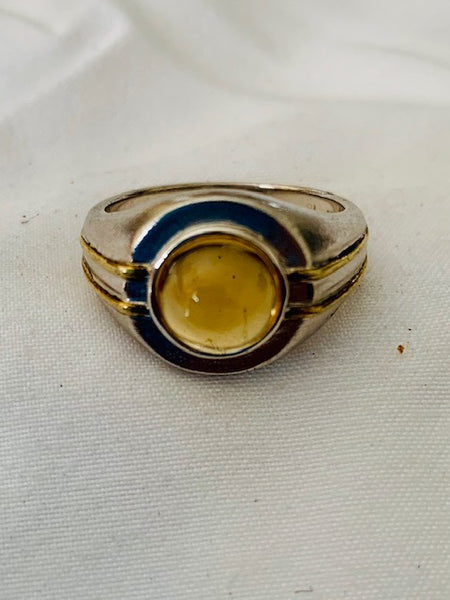 The Traveler's Ring
The piece that we are about to offer contains the magic of a very rare type of entity. This magic came to us during an investigation we were doing in the ancient Mesopotamian Pyramids. I know that we've been quite mum about the existence of these pyramids until now. That is just because we are trying to get a better understanding of these pyramids before we dole out the pieces that allow you to travel there. They aren't pyramids that exist in the physical realm. Rather, they are holographic pyramids that you actually travel to through a reverse 3rd eye awakening that allows you to project energy from your body in holographic form. There is more coming on this later this week, but for now, we are going to offer this piece, which is just as astounding.

This piece came from a segment of the pyramid that holds ancient mind magic. The magic allows you to create a partition in your brain between the part that governs you in the physical form and that which allows you to manifest your spiritual formation. Most humans cannot manifest themselves in spiritual form in other places because these two parts of the brain usually bleed into each other creating a grey area. The human mind cannot contemplate existing as two separate entities instead of being in singular, physical form. This is kind of the same way the typical human doesn't understand that God is actually three beings in one. We have not been able to get magic that allows a human to split themselves into three, but this one is a close second. Pun intended.

So, this piece creates a partition that separates these two parts of the brain. Your physical self remains in the physical realm. Nothing will change at all. Then, a separate "self" will be created that will be a spiritual form. This form is going to be created as an entity that will become known as a traveler. A traveler is a very special kind of entity. It is capable of ascending to godhood if that is your end game. However, most travelers choose not to ascend that far. They are more free-spirited and would rather remain as an entity with free will and zero responsibility. It is very possible for this spirit version of yourself to create immortality, even after your mortal body dies and you become nothing but a soul and a consciousness.

Travelers have the ability to be able to replicate the universe within their mind, similar to the way that our existence exists within the mind of God. This means that they are able to replicate and reproduce every realm, every universe, every parallel universe, every multiverse, ever omniverse, every and any moment in time, every cosmic and astral plane, etc. There is nothing about reality and existence that they cannot replicate within their mind and travel to within their mind. This is done by manipulating the quantum forces of the universe and creating a microverse inside the mind. This is simply a reflection of the macroverse, which is the universe as it exists outward through the eyes.

In becoming a traveler, you will be able to travel ever pocket, even subatomic pocket, of existence. You will able to seek out and acquire the powers that you want, but if this is all you're after you're missing the bigger picture. This piece allows you to travel and to explore. It allows you to discover new powers and abilities that you never knew exist, that humankind never knew existed. It really is the ultimate version of free will and the ability to manifest yourself as a very powerful being that has no responsibility for anybody but themselves. It is the most amazing feeling in the world. You don't want to miss out on the experience that is this piece. I've explained it the best I could, but to experience, it is something entirely different.
The Traveler's Ring is sterling silver with real gemstone.  The gemstone is what holds the magic.  We found it in the Mesopotamian Holographic Pyramids.