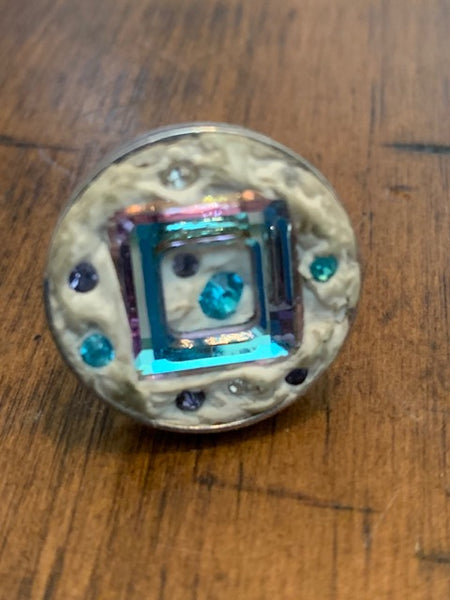 The Tuscon Artifacts
Up for sale is a piece that we were able to handmake ourselves. This wouldn't be possible if we didn't originally by the instrument that allowed us to make it in the first place. This was an artifact that we found at the underground auction in Florida. I'm not sure how old the artifact was originally, but it was discovered in the 1920s as part of a lot that has become known as the Tuscon Artifacts. Plenty of controversy surrounds the Tuscon Artifacts. For sake of time, you can look those up on your own. I will simply tell you that the government paid education officials to either stay mum on the situation or to deny the authenticity of the artifacts vehement. Their denials don't explain the magic that we were able to extract from the relic we purchased.

The relics were lost over time but originally belonged to a Roman colonial outpost. The native Americans that once controlled the land now known as Arizona weren't always the most hospitable people and communication was terrible in the ancient days. The local tribes hunted and killed the Roman settlers, leaving behind the artifacts that were discovered.

The relic we purchased a relic that went rogue after it was delivered back to the landowners where they were found after supposed evidence refuted their authenticity. I don't know if the people who once owned the relic simply sold it for some extra cash or if it was lost altogether and rediscovered. It doesn't make a difference.

We were able to transfer the energy and magic from the relic into this piece during a transference ritual. Now, this piece allows you to call into the heavens and summon any Roman god or goddess of your choosing. It can be a major deity or a minor deity. You will be able to use these gods and goddesses to acquire powers and magic that they offer. So, with this piece, you have homework to do in order to decide which gods and goddesses of the pantheon you will summon.