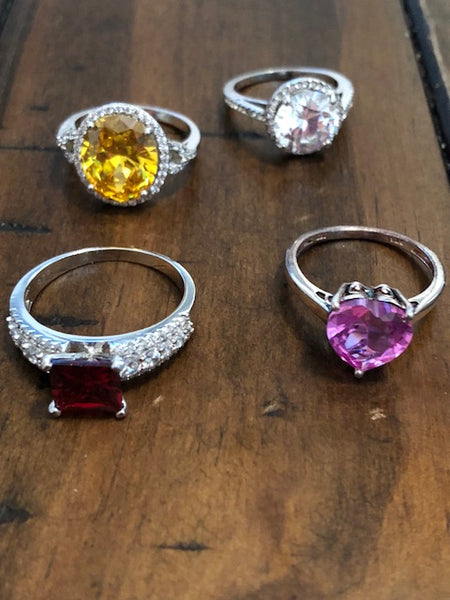 The Vital Spirit Rings, Youtube
These pieces are called the Vital Spirit Rings, not because they hold any spirits because they hold the magic of what is called the Vital Spirit. What is the Vital Spirit? The Vital Spirit is also known as the one creation, which is the entirety of anything that has been created. With these phenomenal and beautiful rings, you will gain the powers, knowledge, and energy of the most magical places including all dimensions, all universes, all celestial bodies. This piece is the infinity of power coming together that will allow you to be fully connected to everything that has ever existed and everything that will ever exist. Your body will be in sync with the Vital Spirit, opening you up to an experience that comes once in a lifetime that will leave you all-powerful and omnipresent! This is not something you are going to want to miss out on. Make sure you view the full information on Youtube: https://youtu.be/ja0sYUSHXe8

The rings we have shown in the video are as follows:

Yellow and Pink-- Size 8
Red-- Size 10
Crystal-- Size 7

We have ALL men's sizes, except for a size 7. If you need a size 7, we will be able to get that size when we go to the underground auction in January. Keep in mind that these pieces do take 5-10 years to make, they are super powerful and you want to make sure you reserve YOURS before we run out. If you are a man and you want one of these, email kissmecrazie@gmail.com and let us know your size. These pieces are sterling.