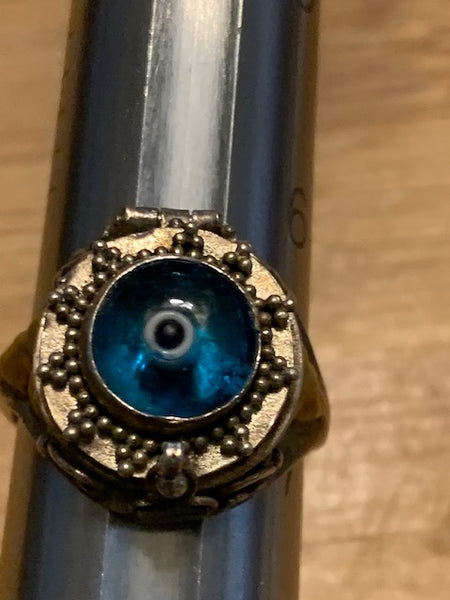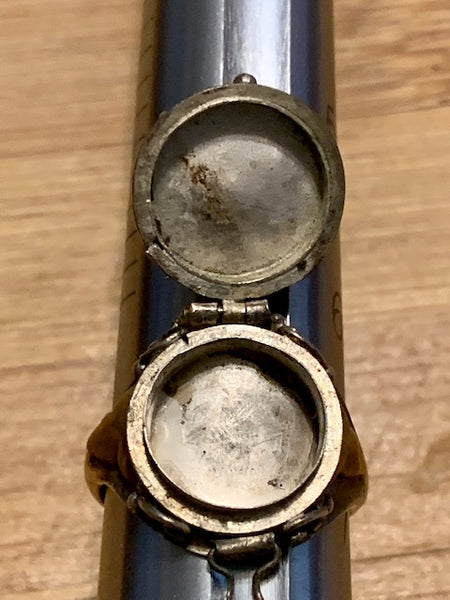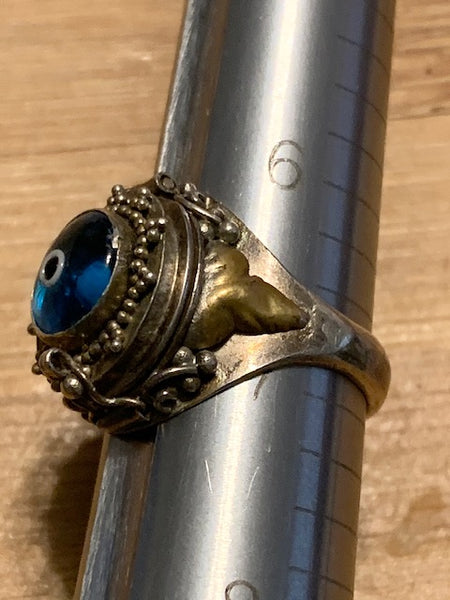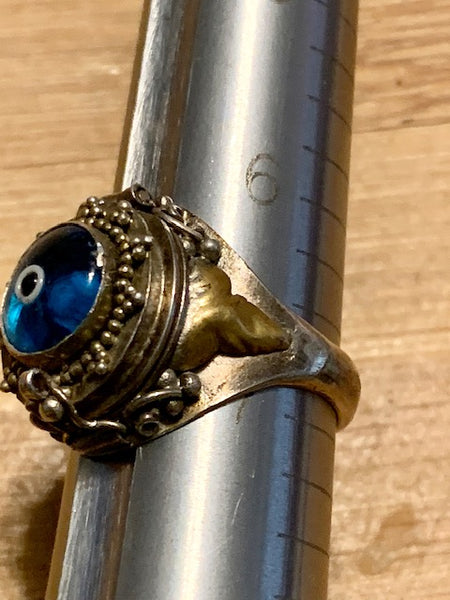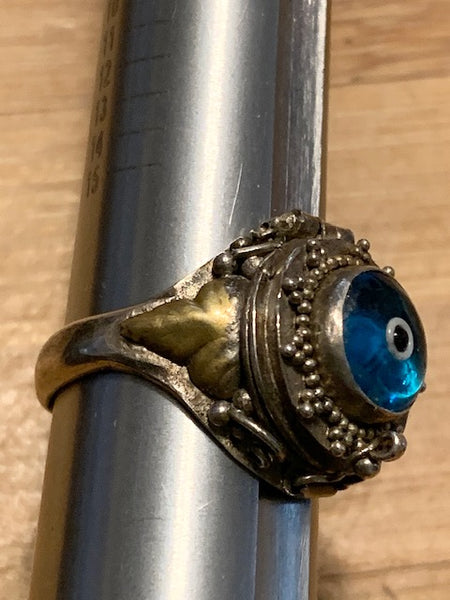 The Watching Eye
1-12-20

There will be no shipping from January 10 until February 3rd. If you can't wait for shipping please do not order.  There will be no exceptions. All items on Mercari and eBay will be on vacation mode for eBay and unavailable on Mercari until I'm back.  The good news is for the first time in 15 years we hired another shipper! They are good and Lindy is training them as I type. Thank you for understanding, Dee Dee
If you are into Voodoo, then this piece is for you! This is another piece that Deedee acquired at the Underground Auction. It is a piece that was created with Voodoo powers by one of the Voodoo Queens of the French Quarter. The only reason we know this is because when testing it there was a magical imprint on it. The Voodoo Queens have their own magical imprint that they put into all the pieces that they've created so that way they can tell an item they created apart from a fraud. This isn't a visual marking, but rather it is a magical essence that can be felt when using the magic. If you aren't familiar with picking up on magical imprints, you wouldn't know the difference. Either way, this piece is really powerful. That's the point to telling you all of that.

This piece is called the Watching Eye because it allows you to see through the eyes of the people that you choose. When doing so, it will be like you are a passenger in somebody else's body. You will be able to see through eyes and will continue to do so until you feel like you've seen enough. If you have seen enough, then keep on watching. In addition to being able to see through the eyes of somebody else, this piece also allows you to know their thoughts and feel their feelings. This will give you a complete experience. Now, the first thing that comes to my mind with this piece is, "Oh, well somebody is going to use this piece to catch a cheating spouse." Fair enough. It can be used that way. However, there are many other ways that this piece can be used. The spell allows you to see through the eyes of the living or the dead at any point in time of your choosing. You can choose to go back and see what Aleister Crowley saw during his encounter with Aiwass. You could choose to see through the eyes of the Atlantean Elders to learn their magic. You could use choose to see through the eyes of Charlemagne and learn all the magic he used while he ruled. It really is up to you and it only limited to your own imagination!
THE PIECE YOU ARE GETTING IS A GOLD AND SILVER POISON RING WITH A GLASS EYE.  WHEN USING THIS PIECE YOU WILL ADD A DROP OF YOUR OWN BLOOD OR SALIVA INSIDE OF THE PART THAT OPENS UP IN ORDER TO ACTIVATE THE MAGIC. YOU WILL THEN WEAR THIS PIECE AND MEDITATE ON THE FACE OF THE PERSON WHOSE EYES YOU WISH TO SEE THROUGH.