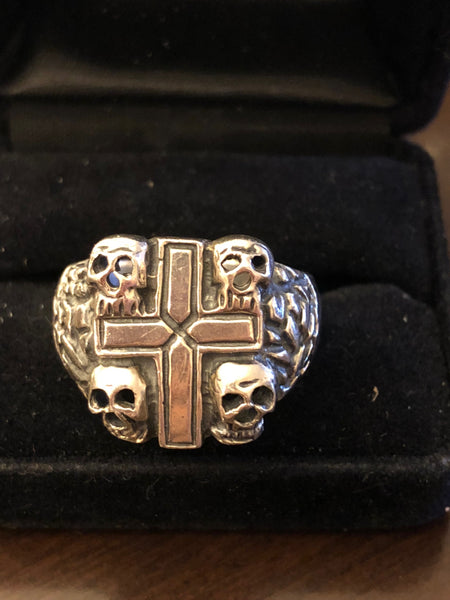 The Wewelsburg Warlock
This item contains a spirit-form warlock consort piece that was once holed up in the
Wewelsburg
Castle. The
WB
Castle, a I call it for short, was the home of the oppressive Nazi
regimist
Heinrich Himmler.  He was obsesses with all things that had to with the occult.  This is part of the reason why this piece was made in the first place.  
When he wasn't off helping Adolf win wars, Himmler could be found throwing parties of colossal proportion.  These parties weren't social gatherings, but rather an opportunity for he and his closes allies to practice their occult magic.  This is how the entity in the piece ended up being summoned.  They wanted the full power and ability of a sourcing warlock, that way they could request any power of him that they wanted.  What they got was a warlock that wasn't going to take their shit, because he knew they were up to no good.  
Fast forward many years, and we now own this same piece.  It sill imbues the powers of the warlock entity that was summoned by Himmler and his friends during the Nazi days.  This Warlock, as mention before, will source any type of dual witchcraft magic for you.  There is nothing you have to be afraid to ask for because he knows all there is to know about witchcraft and being a warlock. 
I purposely left a name out, because he was never given one.  When he first appears to you, you will be able to name him and this is the name that you will use to summon him from there on out.  Along with bringing you magic, this Warlock will also be your companion and friend, if you're into that sort of thing.  He will share your body with you, which is how he is going to give you vast quantities of power and magic.  
This ring is sterling silver.