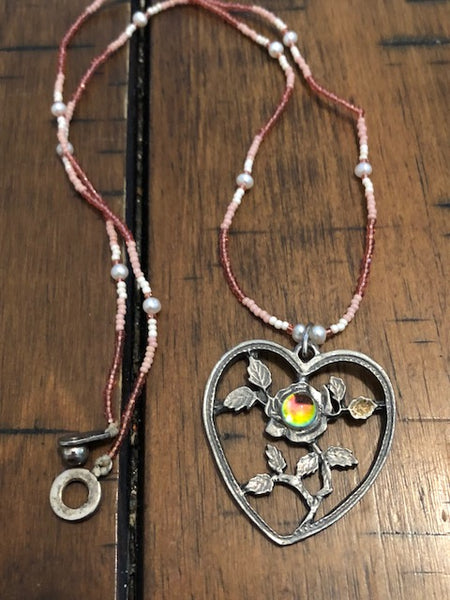 Till Death Do Us Part, And Then We're Reunited
This piece holds an eternal love spell, granted by the Angel of Love, Chamuel.  This piece is for those of you who have already found your soulmate.  If you haven't, I'm sorry.  We offer those types of pieces, too!  By them together!!  Either way, this piece is for those of you who are already coupled with your life partner.  
The yellow stone in this piece will be filled with your love energy when you wear this piece and it scans your heart.  The silver part out around it is a barrier that will protect the bond that you and your loved one have.  In short, it protects it from cheating, serious arguments, breakups, people who try to sabotage your relationship, etc.  
The second part of this magic involves a spiritual bond that is created between you and your lover.  This bond will follow the both of you into the afterlife, where you will be reunited in spirit form to continue your loving bond to one another.  This is really the ultimate love spell piece, for those of you who are into that kind of thing.