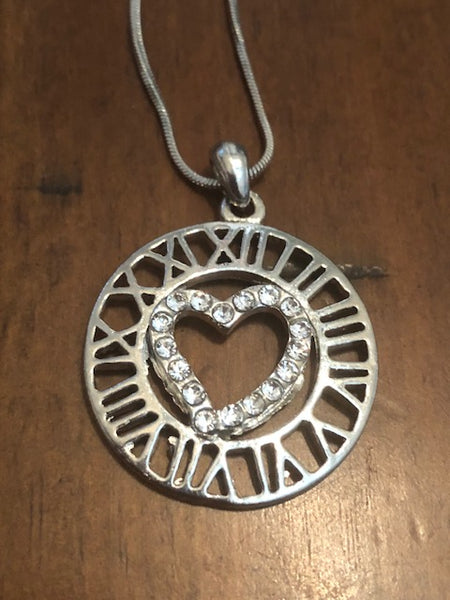 Timeless Love
This is a piece for the lost and the lovelorn.  It is a timeless bond between you and your perfect soulmate.  This is why the numbers surround the heart on the necklace.  The power of the heart goes forth into the world to find you a perfect soulmate, the one that was separated from you at birth.  It brings this mate to you so that way you do not have to waste any more of your precious time being alone.  
The roman numeral clock that surrounds it creates a time capsule around your love, assuring that your love will never become stagnant.  Your relationship will always be invigorated with the excitement of new love, this way you and your soulmate never grow bored of each other and your relationship will never tiresome. 
This is a true lover's piece that will allow you to grow old with the person destiny has chose for you!!