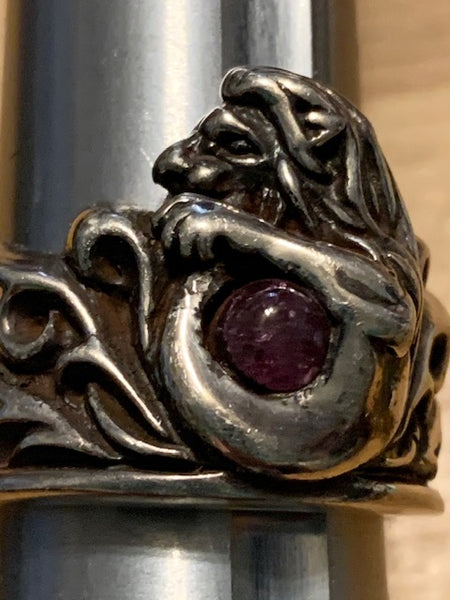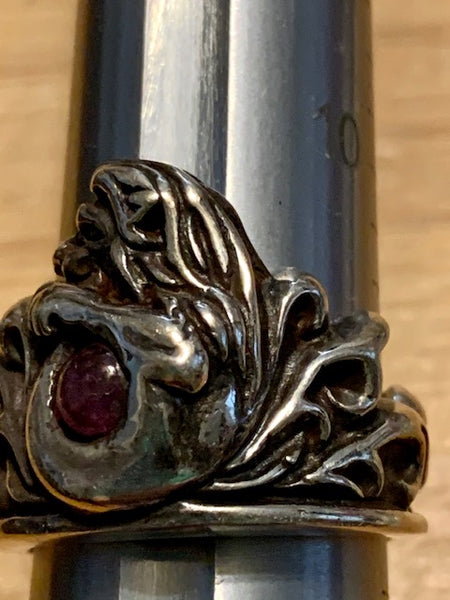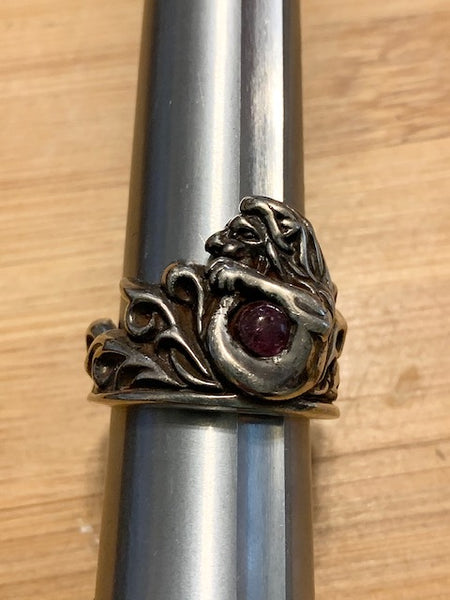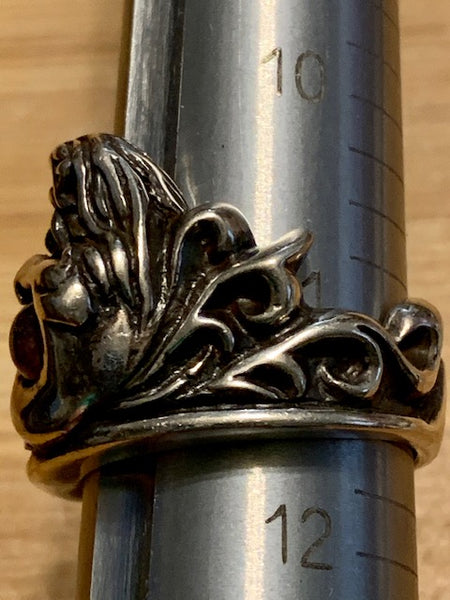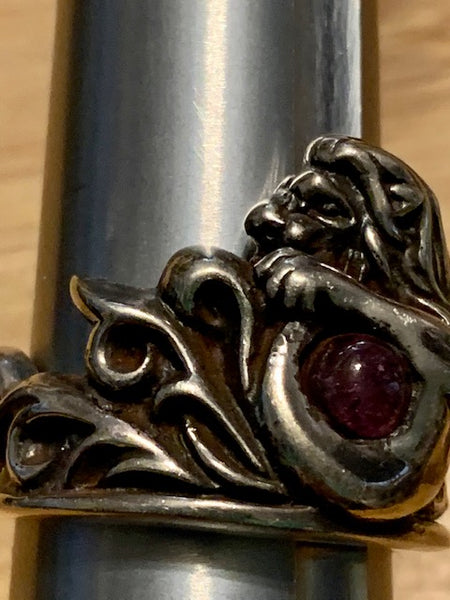 Tomb of the Living Sphinxes
1-12-20

There will be no shipping from January 10 until February 3rd. If you can't wait for shipping please do not order.  There will be no exceptions. All items on Mercari and eBay will be on vacation mode for eBay and unavailable on Mercari until I'm back.  The good news is for the first time in 15 years we hired another shipper! They are good and Lindy is training them as I type. Thank you for understanding, Dee Dee


This is another powerful piece coming to you from the Underground Auction. I love this piece because I am really big into Egyptian culture and magic. If this is you, or if you just want a super-powerful piece, then this piece is for you!! There isn't much of a backstory for this piece, so we will just tell you what we know and tell you our experience with the piece. This one I actually tested myself when I astral traveled to Deedee's hotel room o help her test some of the brand new pieces she got. For starters, this piece is not the original piece, it is a piece that the energies of the original piece was put into. I mean, this is the piece we bought from the Underground Auction, but they were made from the bulbs that were found in the Bubasteion necropolis in Saqqara, Egypt. Let me explain.

Egyptians are known to have occasionally mummified lions and other large cats in the area. It is safe to say that out of all countries on Earth, if one of them were to be a cat lady, I would have been ancient Egypt. They love cats, but then again this is because so much magic and power were given to them by the ancient Sphinx. I mean, if you had the right tools available to you, the Great sphinx would talk directly to you and tell you all of the things you desperately wanted. So, they held cats in pretty high esteem. As for the mummified cats, it was a rare thing for them but definitely not unheard of. Moreover, it's not like they just went around mummifying random cats because they loved them. Rather, the cats that were mummified were so beloved because they were metaphysically rendered to carry the spirit of sphinxes. These were charmed cats that carried with them the ancient magic of the Sphinx that was gifted to Pharaoh Khufu from the extraterrestrials.

Here is a secret bit of information regarding the lion mummies at Saqqara. They were all found just as mummies. They were found with glass bulbs attached to their mummies. Inside of these bulbs was the spirit of a primordial Sphinx. Each of these bulbs was confiscated by the Department of Antiquity prior to announcing the find. As such, the bulbs went into an extensive collection of magic that belongs to the Egyptian that rivals the one at the Vatican. We have no idea how this piece was acquired or at what point the glass soul bulb was broken and the soul of a Sphinx was placed into this piece, but it happened. Now, this piece holds the ancient spirit of a Sphinx. It is one of the souls of the Sphinx that was produced as the offspring of the Sphinx that was given to the Egyptians in ancient times.

When you use this piece you will meditate with it. The Sphinx in this piece is pretty active. It will appear to you with the body of a man and the head of a lion. It speaks whatever language you speak and it holds a full knowledge of the ancient Sphinx and not only the Sphinx, but also the Pyramids. You can ask the Sphinx things and he will give you answers. For instance, you can ask him to show you the secrets of the ancient pyramid. He may ask you to be more specific, but he shows you whatever you ask for. Celestial sorcery, star-gate opening, power magnification, soul ascension, transcendental magic, etc. These are just some of the things we were able to get him to open up to you about. He can tell you the future, also. He can grant ancient Egyptian healing that has been known to open up your chakra system, allowing for ancient psychic abilities to flood your third eye. It's just a pretty open piece. There is basically an unlimited amount of magic, power, and information that is accessible when you own this piece.

By the way, this Sphinx has never had a name, so if you want to name him you can. Just let him know that you are naming him once you bond with him.
THIS PIECE IS A STERLING SILVER LION RING.  HE IS HOLDING THE LIFE ESSENCE OF THE SPHINX THAT WAS TAKEN FROM THE BULB FOUND IN SAQQARA.