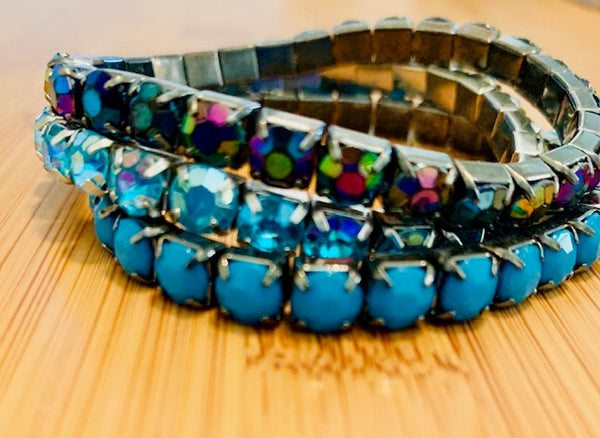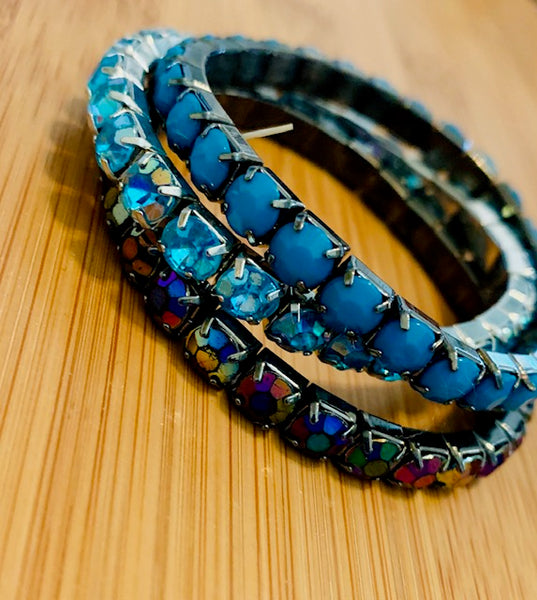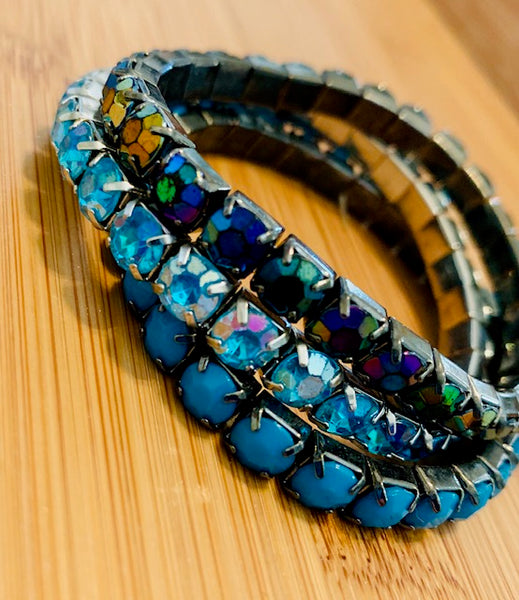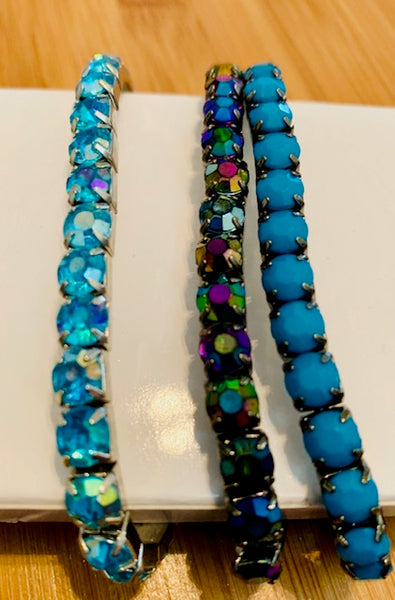 Trichronic Anomaly
This piece was created by a very handy chronomancer that we met down at the underground auction in Florida. He's actually one of the few people that doesn't give Deedee a headache when he talks, so we've stayed in contact with him. His abilities are amazing. If there is anything that we need to be done involving time and the altering or manipulation thereof, he is our go-to guy. He created this piece for us, which we call the Trichronic Anomaly.

The Trichronic Anomaly is really simple to understand. When you are wearing one of the three bracelets that correspond to this piece, you will be able to exhibit the powers that the piece represents. For starters, these three bracelets are being sold as a set for the price shown, which is very generous considering what they allow you to do.

There are three separate colored pieces. There is a solid blue one, a crystal blue one, and then there is a prismatic one. The solid blue one allows you to see back into the past. This comes in the form of visions and dreams that will allow you to actually feel like you are in the past. It will be a "fly on the wall" scenario and you will not be able to interact with the entities you encounter, but you will get to observe and take with you any knowledge that you might see.

The crystal blue one allows you to see into the future. The same set of rules that apply to the previous bracelet apply to this one also. Easy Peasy. The final piece, the prismatic one allows you to stop time for up to one minute. I have no idea why you would want to stop time, but Deedee had to do it one time to save Lindy from getting run over from a bus, so I'm sure that you will find a purpose for it. It's actually pretty cool if you ask me.