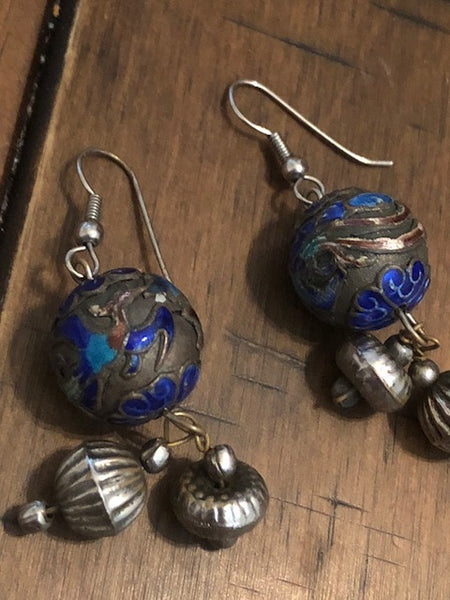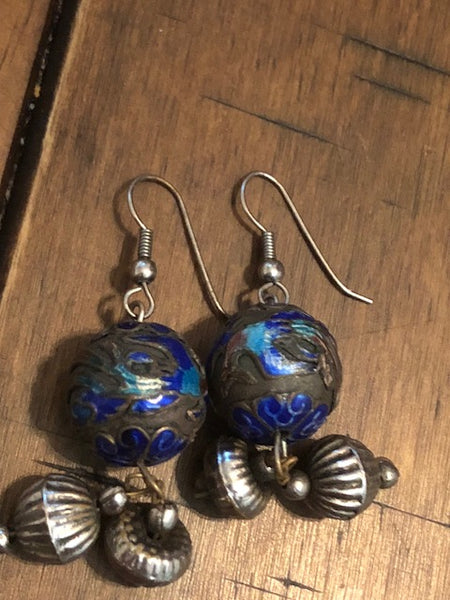 Two Of A Kind, Twin Djinn
Everyone knows that King Solomon was given the gift of djinn by God. Well, let me clarify that statement. He was given the gift of white light djinn by God. There are some djinn that are less than benevolent. In fact, they are evil and downright nasty. They carry dark energy that's like a tumor. These aren't the kind of djinn that we're talking about. We are talking about the white light djinn. These are the type of djinn that he had to guard his first temple, which was called the First Temple of Solomon.

The whereabouts of Solomon's first temple are still up for debate. People have claimed to find ruins in more than one location that they say belong to the First Temple of Solomon. The fact is that the first temple of Solomon still stands. It has been hidden because it houses some of the most mysterious, strange, and most powerful magic that you will come across. It is from the Temple that the power that has been set into these earrings comes from. They are twin djinn, but they are both of white light. The only reason I'm saying that is because a lot of times when we offer twin entities there is one dark one and one light one. This is to keep the duality. However, this does not apply to these djinn at all. They are white light as white light gets and they hold very ancient, white light power.

When you get this piece, you will either have to wear them or if you are not such an earring person, you can carry them with you as well. Just make sure whatever you do, they are on your person. They are going to need your energy for bonding. When the bonding period is over the fun begins! They are the best kind of twins because one of them is for casting and the other one of them is for granting! Don't make this confusing, it is exactly what it sounds like. One of the djinn will cast whatever type of spell that you ask of it. As a matter of fact, you don't even have to ask him to cast it. Simply create a thoughtform in your mind of what you would like to have cast and then consider it done. The other djinn will grant anything that you want to be granted. With this one, you will actually have to say the words out loud, because thoughts can pop up that you don't necessarily mean. Such as "Ugggh, I really wish that butthole would die already," but later on you're like, Yeah I didn't really mean that. That's why you have to say it out loud if you really mean it. Then it will be granted. Whatever you wish to be granted shall come to pass.