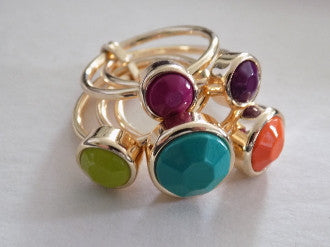 UNITED STATES OF TARA AND MPD SPIRITS
EVERYTHING ON CARNIVAL IS ALWAYS IN STOCK EVEN IF IT SAYS OUT OF STOCK. WE HAVE MANY OF EACH ITEM! IT MAY NOT BE THE SAME ITEM YOU SEE IN THE PICTURE BUT ALL ITEMS WILL DO THE SAME AS WHAT IS STATED IN THE DESCRIPTION!


This is a ring with multiple spirits that work for you and with you. This is a great ring and all the spirits hold unique personalities.
- The dark green stone is wealth from all dimensions. The spirit Colden can travel all over to gain wealth.
- The light green stone is a wood fairy that guards forest treasure to give you what you want from it's supernatural mother load.
- The orange stone is for sexual ability and multiple orgasm in both men and women.
- The purple stone,dark purple is for any type of spoken magic you want including dual. The spirits name is Avilem.
- The light purple stone is for astral travel when you want it.
- The dark purple stone will also do healing by human and spirit touch.
4-14-16