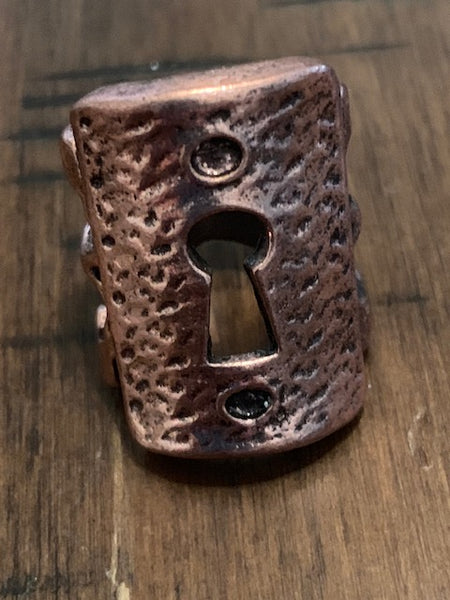 Unlocking Hidden Knowledge
Please make sure you have viewed and are aware of our updated shipping policy. https://youtu.be/y8uA4M7ijVk

This piece was a created by a dual sorcerer to be used in conjunction with sacred texts. We have often told our customers that most sacred texts are written in such a way as to have a hidden meaning behind the words that are contained within the texts. Examples would be the pentameter of the Bible or the secret meanings that were written into the Dead Sea Scrolls or even the Grimoires that we have come across during our investigations.

This piece holds the lock that is kept around our minds in order to keep our eyes from seeing what is truly written. With this piece, you will be able to read any sacred, religious, divine, occult, or any other type of text and realized and comprehend the magic that is lurking within the pages that are kept just out of human sight. You will discover that there is a whole other world of magic out there that you have been missing until now. The magic will flow!