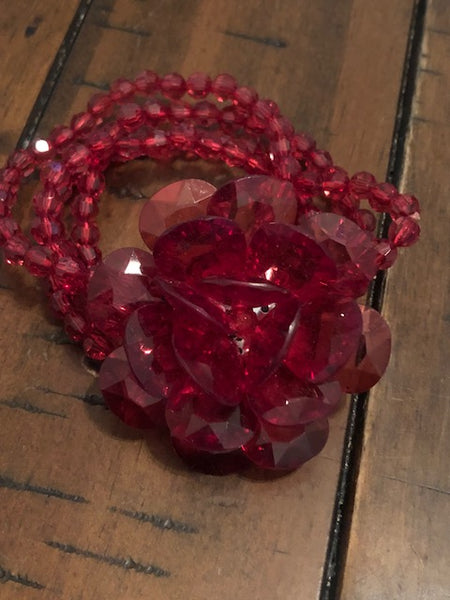 VAMPIRE LOVER AND VAMPIRE HELP!
This is Saul and he is one sexy ass vampire! You can place him in another vessel if you like but he does like red. This is a bracelet and a pin as the flower comes off so you can wear him two ways. He is a highly sexual vampire because that is how he gets his energy. He will be loyal to you but if you also wanted to engage in party sex he will be down with it. He knows the Kama Sutra front and back and also engages in sexual magic. He does the sexual magic through the orgasms he will give you.
He has dark brown hair and is built very nice, about 6'2, I'm not good on height. He has no sexual diseases and has been spirit checked for them. When they have that you can tell because of the dirty energy they have. His HUGE penis will not inject you with with anything negative. He does enjoy oral sex as well and loves to pleasure.