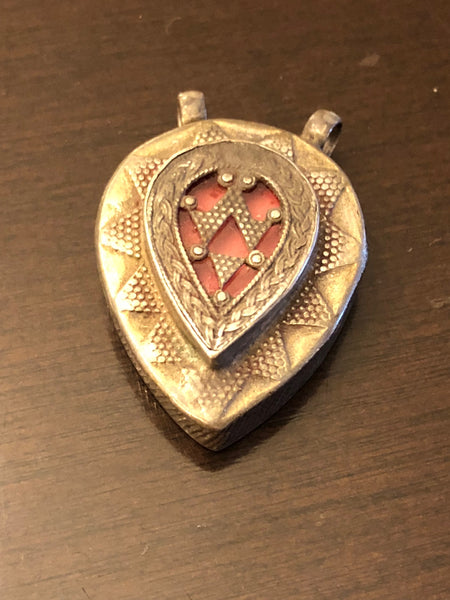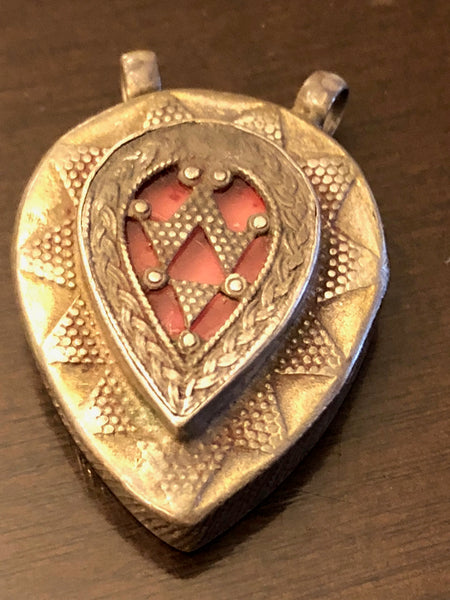 Vampirus Occultus, PIECE OR BLOOD, YOUR CHOICE
This piece is an original that was made via an alchemy session that combined the item with the blood of an original Occultus Vampirus vampire.  Never heard of them?  That's because they'd rather you not know about them at all.  They are the kinds of vampires that live in the shadows and lurk at night.  They don't even necessarily go out hunting for human blood at night, because all they have to do is invite people back to the vampire farms.  You see, they are a cult of astoundingly beautiful creatures and their powers of persuasion are unlike anything that you've ever experienced before in your life.  Once they make eye contact with you, it's pretty much over.  They take you back to their place, one thing leads to another, and before you know it you're a 
midnight
 snack.  
Lucky for you, we work the vampire farm in Central PA very closely, on some projects, not all.  We always wear protection pieces because that fact of the matter remains that they are vampires and they thirst for human blood.   We were able to secure a vial of blood from one of the Occultus Vampirus vampires.  This is not the blood of their victims, but rather the blood of the actual vampire-- a real, sanguine vampire.  We have fused it into the piece in alchemy process that will give you all the powers of a sanguine vampire, without the need to ever take a drop of human blood.  
This piece will bring you all the powers that you have ever associates with vampirism including, the ability to see the future, the ability to hold mind-control over another individual, the ability to make people fall in love with you, the ability to cast all dual-magic spells, superhuman speed, superhuman agility, superhuman endurance, and superhuman strength.  The powers in this piece make Kristin Stewart's vampires-- although fake-- look like a bunch of pansies.  Trust me, if vampirism is YOUR thing, then you need to make this item YOUR piece.  That will be all.  
YOU CAN PICK FROM THE ACTUAL BLOOD STRAIGHT OFF THE FARM OR A PIECE. THE BLOOD WILL COME IN OUR NORMAL VIALS. ALL PRICES ARE THE SAME. WE HAVE LIMITED QUANITY, 2 BLOOD VIALS AND ONE PIECE, ONLY!