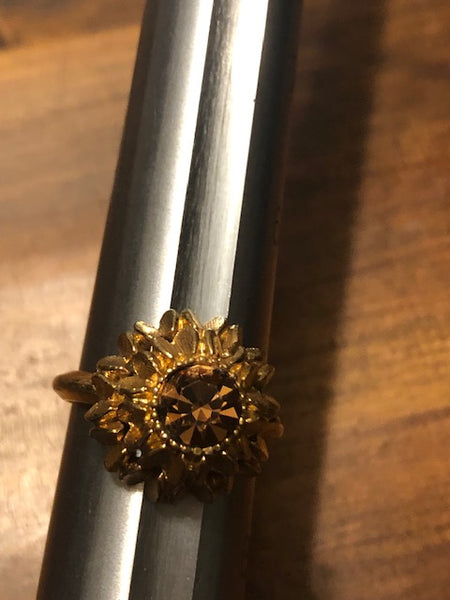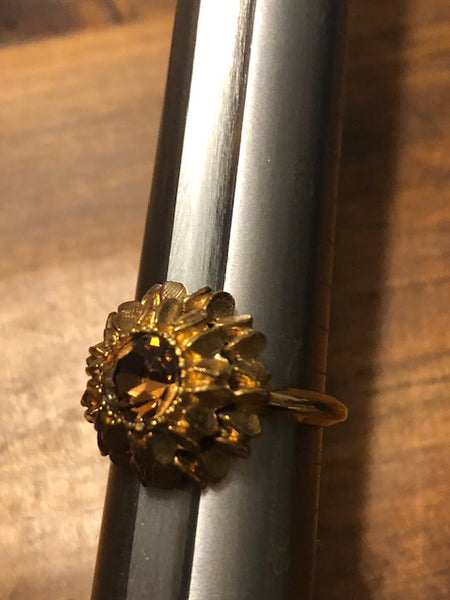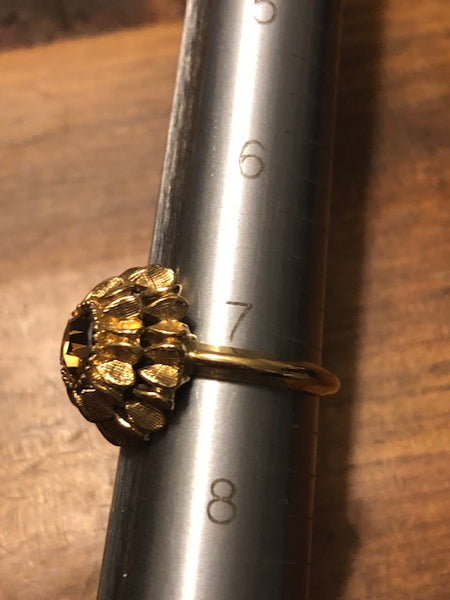 Vintage Ring with a Gold Stone; Ancient Omniscient Egyptian Life Form Grants Impeccable Knowledge
THIS MAGICAL, METAPHYSICAL VINTAGE RING WITH A GOLD STONE HOLDS A CONNECTION TO AN ANCIENT EGYPTIAN LIFE FORM THAT WAS FOUND IN A HIDDEN PYRAMID THAT HAS BEEN FOUND IN SAQQARA, EGYPT.  THIS ITEM FEATURES OCCULT POWERS THAT WILL LINK YOU TO THIS ENTITY WHO WILL ANSWER EVERY QUESTION YOU HAVE, ABOUT ANYTHING!
This piece holds the powers of an ancient lifeform that has been found in Egypt. Recently, there was a discovery made of a pyramid that was buried beneath the desert in Saqqara. Not much is known about this pyramid, except that it is older than most given the fact that it is a step-design pyramid versus the designs that you would find in Giza. I only mention this to give a proper idea of just how old the living entity that was found in the pyramid really is. It was found in the form o a statue that was carved out of gold, with piercing green stones as eyes. Nobody has been able to determine exactly what the lifeform is. It does not move and it does not talk. However, it has a mind of its own and this is evident whenever you are around the entity. It erases all worries from the mind and body and it gives you an internal sense of calm. When you are in the presence of the lifeofrm there are no worries, no stresses, life becomes perfect. Then, it answers any question that you ask it-- and I do mean any question. It could be something as dumb as, "Is my boyfriend cheating on me?", but the question will still be answered. It could something as serious as, "How do I find magic that will allow me to cast unlimited spells?", and it will be answered. Everything will be answered. This lifeform might be the reason why the Egyptian people were so enlightened in the first place. This piece has been taken to the pyramid that was found underground in Saqqara. It embodies the essence of the lifeform. 

Instructions-- You will simply meditate with this piece and invite the lifeform in. You will feel the calming presence that I spoke to you about before. When this happens, you know you are in the presence of the lifeform. You can begin asking questions that you want to be answered for you. The way this lifeform communicates is via telepathic vibes, which will be established when you are in the presence of the lifeform.