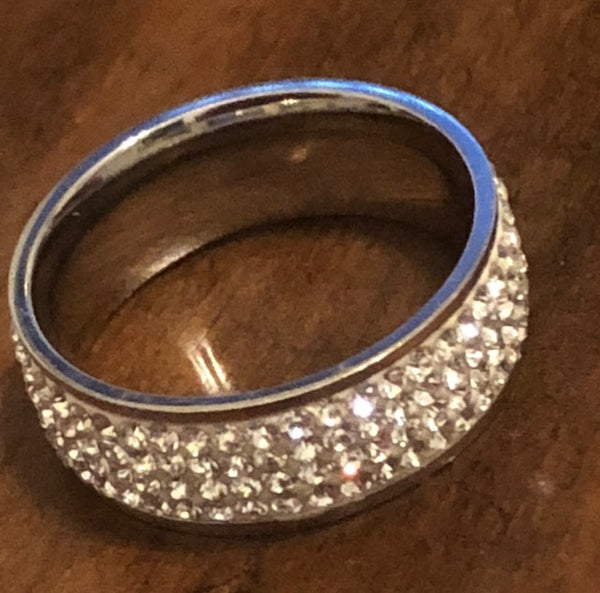 Visions of Khufu
This piece was made after an investigation that we were of several years ago.  The investigation was initialized after officials at the Manchester Museum realized that one of their small Egyptian statues appeared to have moved on its own.  It has long been an Egyptian belief that when the mummy or corpse of somebody who has been buried was destroyed that their soul could live on through a vessel such as a statue that has been crafted in their likeness.  In fact, some mummies have even been buried with epithets that are actually ancient spells that allow them to do that.  
Our investigation was conclusive that the statue in question was actually inhabited by an ancient Temple Priest.  This Temple Priest served under the Pharaoh Khufu of the Fourth Dynasty who was responsible for the construction of the Pyramids of Giza.  This is why he was buried with royal stature.  Of course, we were not allowed to take any of the ancient statues out of the Museum.  It only measures about 10 inches in height anyway, so it wasn't the most impressive replication we've ever encountered.  This didn't stop us from conjuring the ancient Temple Priest from the statue into this piece.  
This piece holds the direct knowledge of Khufu through the eyes of the temple priest.  When you wear this piece, you will be able to visit ancient Egypt like a fly on the wall.  This will allow you to see the powers that were set into the pyramids.  You will know the secrets such as the magic of the Orion Belt, the aliens that helped to build the pyramids, the secret star magic that can be unlocked using the chambers of the pyramids, and the ability to resurrect the ancient deities in their soul forms.  This is true, ancient Egyptian magic and knowledge in its raw form.