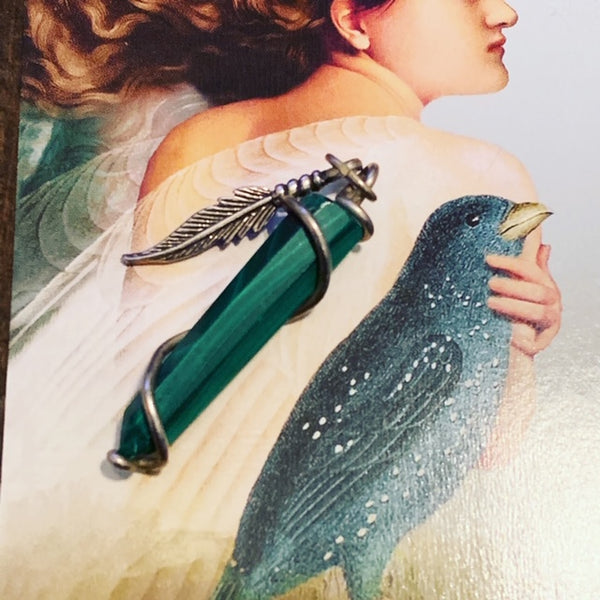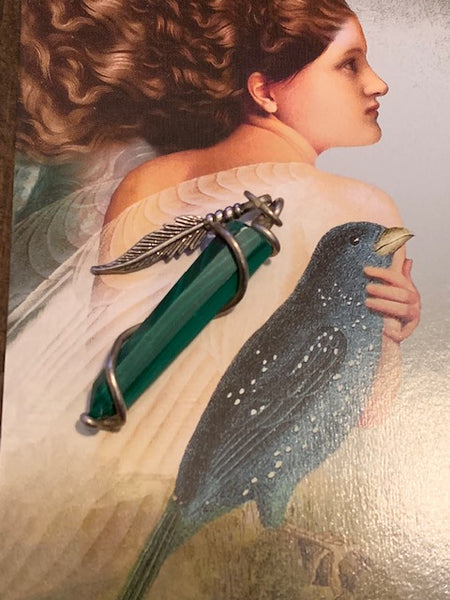 Vivida's Pendulum
SOME OF THE ITEMS THAT WE SELL ARE MISSING STONES, HAVE SCRATCHES, ETC. THIS ISN'T EVERY PIECE. IN FACT, IT IS VERY FEW PIECES. IF THIS IS THE CASE IT IS BECAUSE WE GOT THEM THAT WAY, BECAUSE THEY ARE OLD, OR BECAUSE THEY HAVE A LITTLE BIT OF WEAR DUE TO TESTING. WE HAVE TO HANDLE AND TEST ALL THE PIECES THAT WE SELL TO MAKE SURE THAT THEY WORK PROPERLY AS PER THE DESCRIPTION. MANY OF THE ITEMS WE OFFER ARE VERY OLD, ARE ANTIQUE, ETC. SOME OF THE ITEMS REFLECT THAT WEAR. THIS DOES NOT MEAN THAT YOUR ITEM IS LESS POWERFUL OR WILL NOT WORK WHEN YOU GET IT MAILED TO YOU. THESE PIECES ARE FEW AND FAR BETWEEN ANYWAY. WE JUST WANTED ALL BUYERS TO BE AWARE OF THIS BEFORE THEY PURCHASE.

Also, Before making a purchase, please make sure you read and are familiar with our shipping policy: https://youtu.be/y8uA4M7ijVk

If you are into witchcraft then this is the piece for you. It is a spirited item and holds the presence of a witch whose name is Vivida. I wasn't sure of her name at first. I mean, I could feel the powers in the piece and knew that this piece could be used as a witch's pendulum. However, it wasn't until earlier this week that I was testing this piece and Vivida showed herself to me in a dream. She perched by my window in the form of a Raven. She was black and stately and her feathers looked like a purplish-blue in the light. It was then that she began to roost and in an instant, she turned into the most gorgeously stunning witch that I have ever seen.  This is when she gave me her name and informed me that the Raven is her familiar form.  This is how she will present herself to you when you own this piece.   

She is naturally a dual witch, as most of them are and she has the ability to cast white or dark magic. She will cast the spells that you ask of her. As for the pendulum, you can use this piece as what we call a psychic anchor. You will begin by asking yes or no questions with this piece. It will eventually lead to full-blown visions as the energies get more intense and more intense. It's almost like when Deedee does card readings. After a while, she doesn't even need to use the cards because she goes into full-on psychic visions.

Finally, Vivida will take personal accountability for you and will cast protection over you at all times. This protection goes for your home and loved ones that reside within your home as well.
You get the piece seen.  You will need to put it on a chain or a string.