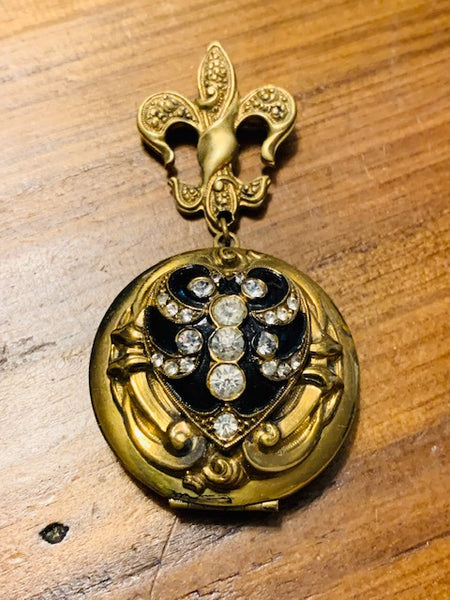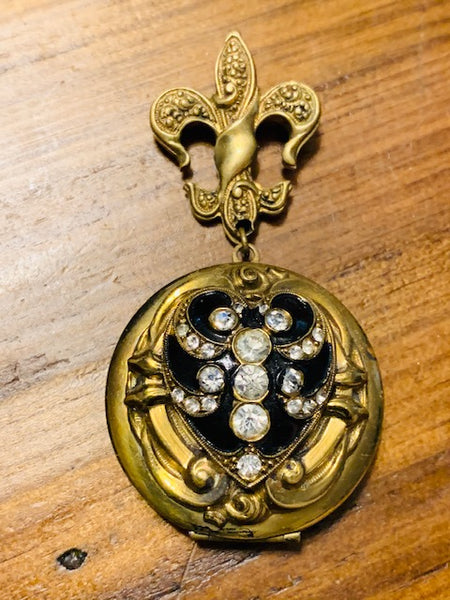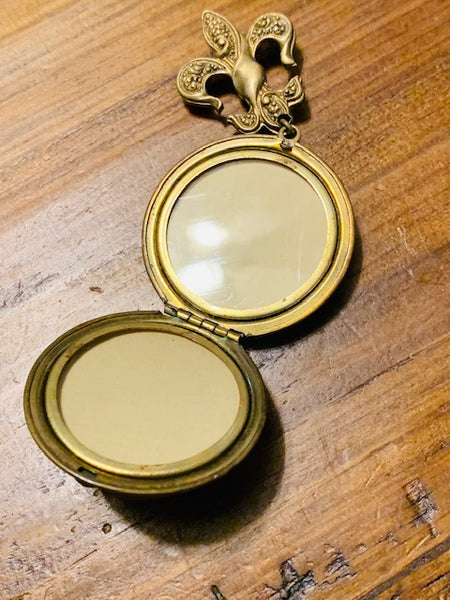 Voodoo Casting Locket
3-17-20
The piece you are getting is an antique locket pin.  It has a ton of character.  Read below for more details.
Remember a while back when we told you that we had come in contact with a group from New Orleans that practices straight-up Marie Laveau Voodoo? Well, they sent us this piece not too long ago. We would have listed it sooner, but we had to do some more tests on it. This piece contains real Voodoo magic that was granted to them by the spirit of Marie Laveau. This magic has become even more powerful than when she was on Earth because she now lives in the spiritual realms amid the Voodoo gods and other powerful Voodoo spirits. She grows in power daily!

This piece is a Voodoo casting locket. You can use this locket to cast Voodoo spells upon anybody, even yourself if you want to. All you need is either a personal effect or a picture of said person. You will place the picture or the effect inside of the locket, which is a pin. You will then light a candle and write down the type of spell you wish to cast upon them. Wealth, healing, love, intelligence, protection, etc. Nothing is off the table. Then, you will burn this paper with the light of the flame. You will place a small amount of ash in with the picture or personal effect. You will then wear this pin everywhere you go for the next 3 days. After that you will take the stuff out of your locket, clean it and start over with something else. The spells will be cast by Marie Laveau and the Voodoo gods.