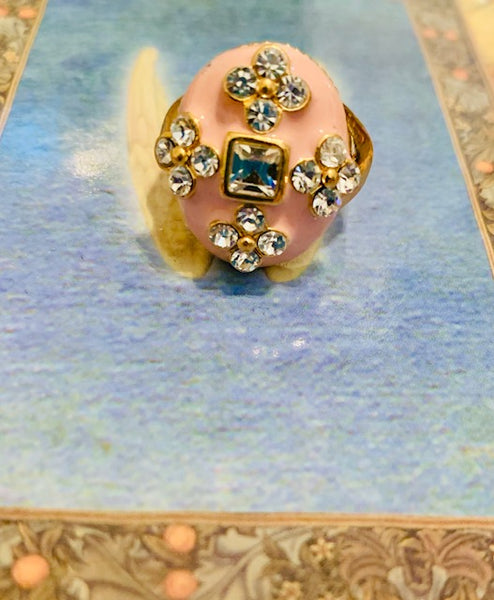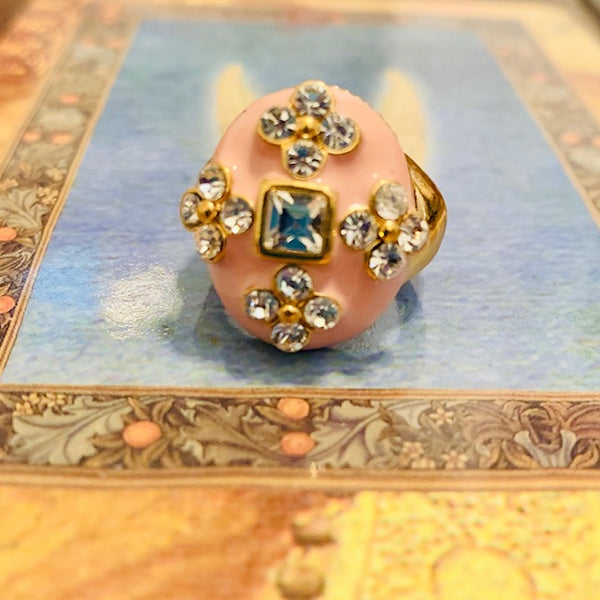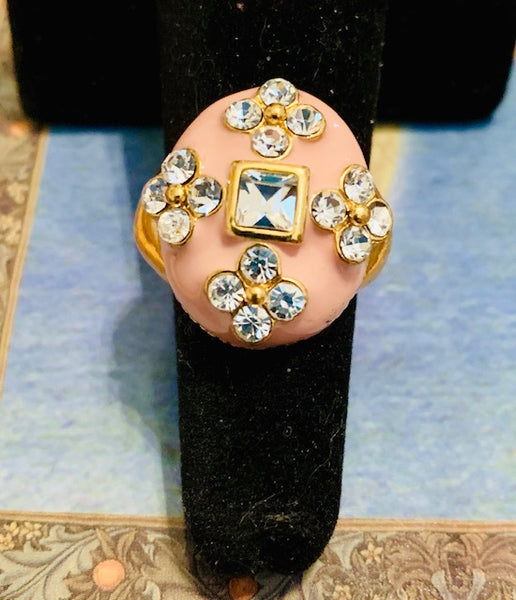 Voodoo Gris-Gris Ring
If you like a tall glass of wine, crafts, and voodoo, then this is probably the piece for you. This piece was taken down to New Orleans the most previous time we sent somebody down there for an investigation. I cannot get into that particular investigation other than to say that it deals with new findings of the practices of Madame Delphine LaLurie. The person we sent was also told to set this piece on the tomb of Marie Laveau and leave it there for three full days. We gave him an enchantment to read and then on the third day he was to take it off the grave and bring it back.

This piece was created with a spell that designed it to work specifically with a gris-gris bag. Gris-Gris bags are small pouches that are made by those who practice Voodoo. What goes into these bads depends on what you are trying to accomplish. It could be the charred remains of human or animal sacrifices. It could be dust from a graveyard. It could be a special gem or stone. it could be hair. It just depends on the spell. The reason I said that this piece was perfect for arts and crafters is that you will need to provide your own Gris-Gris bag. They make them, too, if you have that kind of shop around you somewhere. I bought one down in NOLA one time. It was made of flannel and had a dream catcher on the front of it. They can get elaborate, but they don't have to be.

Either way, this ring holds the essence of Marie Laveau's magic after having been left to stew in her spiritual presence for three days. Now, you can put this ring into a Gris-Gris bag. First, you will speak your intentions to the ring while you are cupping it in your hands. Then you place the ring into the bad, close the bag, and wear it around your neck or on your body, in your pocket, etc. Whatever you have implored the ring to grant you is what will come true. You can use this piece to cast spells upon yourselves and others, or just to cast generalized spells that aren't necessarily meant for anyone. Your spells are being created and cast by none other than the Madame Marie Laveau, so you know they are most definitely legit and also extremely powerful.