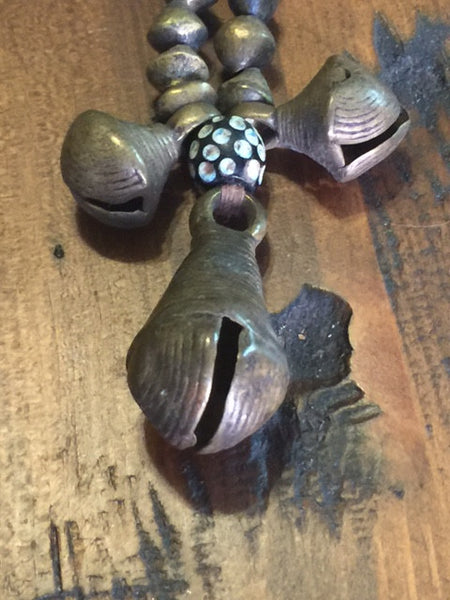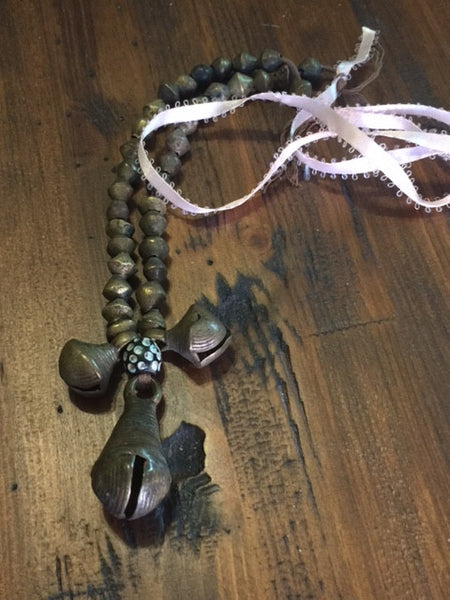 WALKING INTO WEALTH, OWNED BY A SULTAN
5-9-17
This is a original vessel djinn with the only new thing being added is the ribbon. This comes with it's own charging bead to keep the djinn in good health. This will call any type of djinn you need. This is considered a landing vessel or home for djinn. To call a type of djinn you only need to ring the bell. You must say what type of djinn you need and they come instantly. There is no waiting for the dinn. Once you have rang the bell you will wait a few seconds and then speak of what you want. You will then allow the djinn to go and do what he or she needs to in order to accomplish what you want.
This piece also has a built in protection for you and your family. No ritual is needed, no offfering is needed. The built in bead is all the piece needs for the vessel to be as magical as you need.
All the djinn are supernatural entities that are skilled! This was tested multiple times at a casino in Atlantic City. You don't have to wear this, you can just carry it or place it on your door knob at home. Just ring it before going out or when you need something. This piece originally comes from India and once belonged to a Sultan in Arabia.