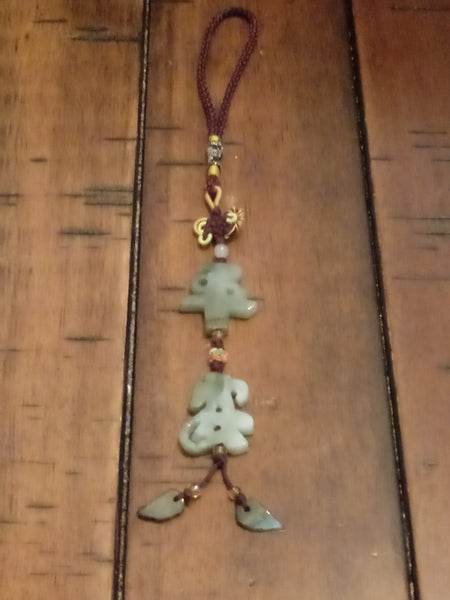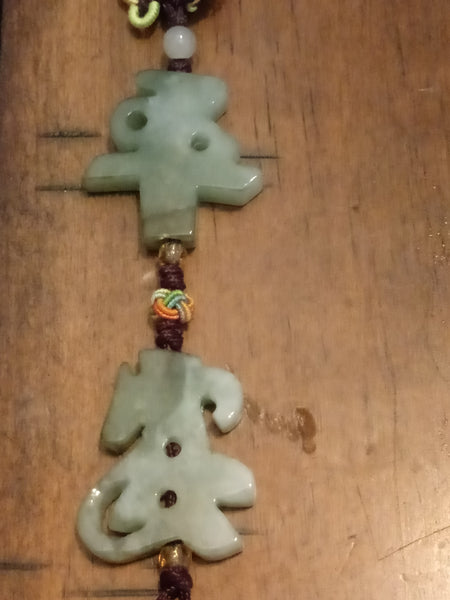 Wealth and Luck of the Asian Ageless 8
The Ageless 8 is a clandestine group of trained Asian magicians and assassins who have obtained immortality through drinking a special elixir that was made for them by the gods of the underworld.  They have been tasked with finding, killing, and dragging the evilest persons to their deaths in shallow graves, where their souls are locked away with the rest of the darkness.  
They hold ancient magical powers that have allowed them to follow through with their mission, starting with wealth and luck.  They obviously need wealth in order to maintain their lives and they need luck in order to catch their villains.  This piece is one that has been made by them, to look like an ordinary bauble that would be carried around by an ordinary person.  In fact, this piece is anything but normal. 
This piece brings extreme wealth and luck to those who possess it.  You can carry in your pocketbook or wallet, use it as a bookmark, use it as a keychain or hang it from the mirror of your car.  Whatever you choose to do with it is up to you, but when it is your possession you gain the powers.  Extreme wealth and luck is the name of the game and that is what you get when you own this piece.