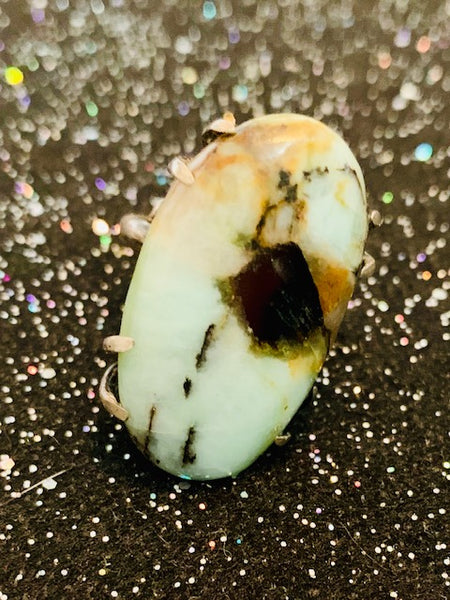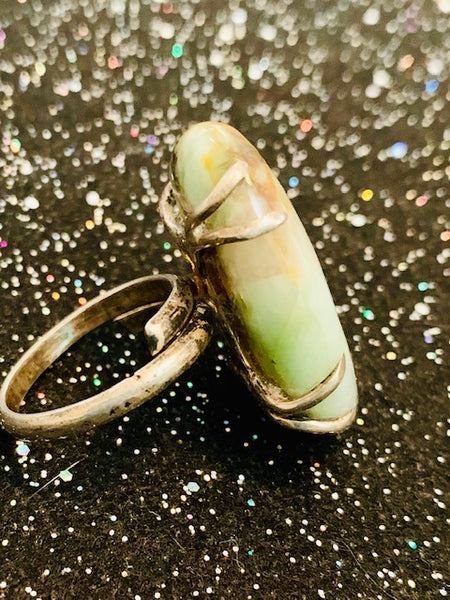 Wealth of the House of Rothschild
There is no impressive backstory to this piece.  It was given to us from somebody that we have worked with for going on 15 years now.  From time to time we trade items with this person.  They just so happen to come from France and if there is one family that has a lot of influence in France, it's the Rothschild family.  They are known for a swath of magic, most of which they have created during their massive Bacchanalian orgy parties.  However, this piece comes from their more private blood ritual ceremony that is enjoyed mostly among family and extremely close family associates.  These rituals are for the specific purpose of solidifying the wealth that they already have and creating new wealth for the family and the people present at the ritual.  During these rituals, wealth pieces are made that are given to members of the family or kept for their offspring.  That is where this piece has come from.  I have no idea how the person we got it from got it.  All I know is that they had it, now we have it, and it grants an incredible amount of wealth for those who wear it.  This is wealth from across all different areas of your life that will come in many different forms.  I mean, it's Rothschilds wealth and they seem to have gotten filthy rich without having to put forth too much of an effort.  Present day they are probably the richest people in the world.  There are Rothschild's offspring all over the place.  You will not find one that is impoverished and thanks to pieces such as this one, that has been made to keep the wealth in the family.  
I believe this is a Reptilian stone. I do BELIEVE this is a sterling silver ring. I can't find a marking but I'm almost positive that it is. This is also adjustable.