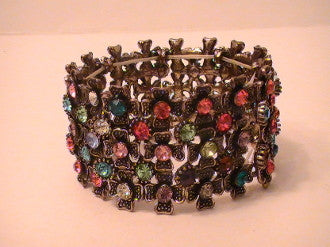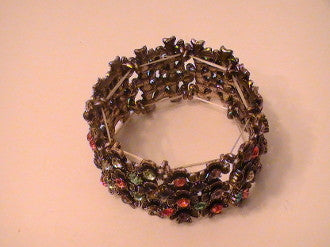 Wealth of the Royals Bracelet 2
EVERYTHING ON CARNIVAL IS ALWAYS IN STOCK EVEN IF IT SAYS OUT OF STOCK. WE HAVE MANY OF EACH ITEM! IT MAY NOT BE THE SAME ITEM YOU SEE IN THE PICTURE BUT ALL ITEMS WILL DO THE SAME AS WHAT IS STATED IN THE DESCRIPTION!



Down and out?  Need something to get you out of your current rut?  Then this piece is for you.  This pieces comes from the royal lineage of Europe.  I say Europe, because the royal bloodline of most Europeans are relative anyhow.  This is because they use to marry off their families to end wars or solidify bonds between two nations.  Eventually this became such a prevalent practice that most of the royalt of Europe was related.  This is why they would birth deformed kids that they would put in iron masks and hide away in a tower somewhere.  This would clearly be a sign of weakness and they couldn't have that.  
Anyhow, royal lineage wasn't the only thing these monarchs wanted to preserve.  They also wanted to preserve their wealth and to do so, they created a wealth magic that they stored into magic amulets and items.  They put this wealth power into very common looking pieces, that way people would have never guessed that their wealth powers were stored into them.  The practice has remained pretty common, even unto this day.  
This Bracelet was done from the royal bloodline in Switzerland.  Believe it or not, a lot of the wealth that remains in Europe is because of the Royal Bloodline in Switzerland.  This is why the Swiss bank is doing so well, even in times of economic depression.  They have always been pretty frugal in making sure that their wealth power remains where it belongs.
The overlow goes to their neighbors, because they understand that when your neighbors are wealthy, it will eventually pour back into your own economic system, in turn making them wealthier still.  
This was a piece that was donated to the royal family in Finland.  They are distant cousins of those in Switzerland, so this was more of a family favor.  This bracelet works the same way as the first Wealth of the Royal Bracelet.  You wear it over you wrist and the wealth power expands through your body with each heartbeat.  Then, your body attracts wealth, in many forms, from across the realms!  


7-9-15