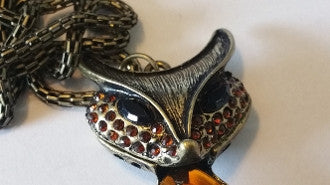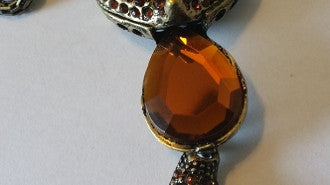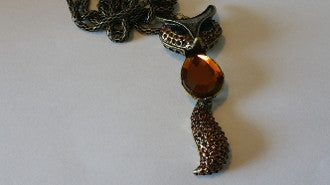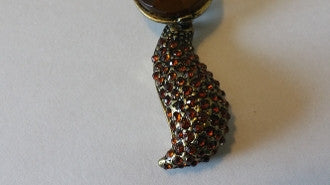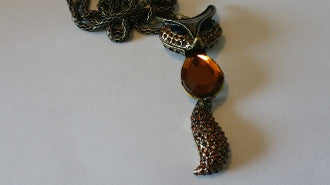 What Does the Fox Say?
EVERYTHING ON CARNIVAL IS ALWAYS IN STOCK EVEN IF IT SAYS OUT OF STOCK. WE HAVE MANY OF EACH ITEM! IT MAY NOT BE THE SAME ITEM YOU SEE IN THE PICTURE BUT ALL ITEMS WILL DO THE SAME AS WHAT IS STATED IN THE DESCRIPTION!


Foxes are a well known staple to Japanese folklore.  This is because they are closely associated with Inari.  Inari is a form of Shinto kami, or spirit.  They serve as messengers between this world and the spirit world.  Understandably, the fox has played a significant role in the supernatural when it comes to Japanese culture.  Why they haven't taken a more significant role in other cultures is far a beyond me.  Perhaps it is because the Japanese spirits actually prefer to take this shape whereas other spirits don't.  Either way, there is no denying theKitsune is holds a very powerful existence in Japan. 

The Kitsune, as they are from another world apart from our own, are super intelligent beings.  They hold divine magic that has come from the spirit realms and this magic only increases with age and wisdom.  All Kitsune hold a vast network of magic, including immortality, the ability to shape shift into any creature (mythological or otherwise) they choose, sorcery of powers, and full psychic ability.  They can see into the spirit world in just a quick glance, as this is where there existence is rooted.  They are faithful guardians and watch over and protect their owners with the astral white light they have been given from the spirit realms.  They have even been known to shape shift into women or men, in order to become loyal and faithful husbands or wives.  You can imagine that the sex isn't have bad either, given the fact that it is entirely metaphysical.  

This piece summons the presences of an ancient Kitsune.  He is an immortal and he is very aged, so his magic has grown to perfection.  When you wear this piece, the Kitsune will appear to you in whatever form you desire-- either as a male or a female.  It will literally tell you and demonstrate for you all of the powers and magic that we have previously discussed and even more, because what I said was just a generality.  This Kitsune will have individually specific powers as well, but you will at very least gain the powers that I just told you about.  The Kitsune will act as your bridge between our physical realm and the spiritual realm, so that way all of the powers can be manifested to you in your current existence.  

Again, this piece allows for shape-shifting, full psychic abilities, sorcery of powers (such as wealth or levitation), being able to see into the spirit world, and metaphysical orgasms.  The Kitsune will appear to you and give you instructions on how to make all of these abilities possible!   
6/10/15