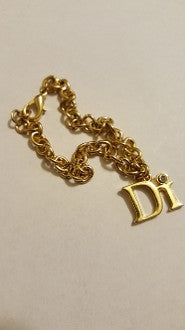 What the Future Holds
EVERYTHING ON CARNIVAL IS ALWAYS IN STOCK EVEN IF IT SAYS OUT OF STOCK. WE HAVE MANY OF EACH ITEM! IT MAY NOT BE THE SAME ITEM YOU SEE IN THE PICTURE BUT ALL ITEMS WILL DO THE SAME AS WHAT IS STATED IN THE DESCRIPTION!



On the day that Princess Di was in that horrible crash, she had no idea what her future held.  Had she known that the end result of her car ride was going to be a terrible crash-- whether it was an accident or not-- she most likely wouldn't have gotten in the car.  It's common sense.  
This piece conjures the soul of Princess Di.  Don't worry, she will appear to you as she did while she was still living.  She will take your hand and show you your future, so that way you will know what is happening, which decisions to make it life and which decisions are not good... that way you don't end up in the back of a car that's going to crash and kill you.  
To use the piece simply wear it or have it on your person.  If you are in imminent danger it will give you a vision to let you know to stop what you are doing!