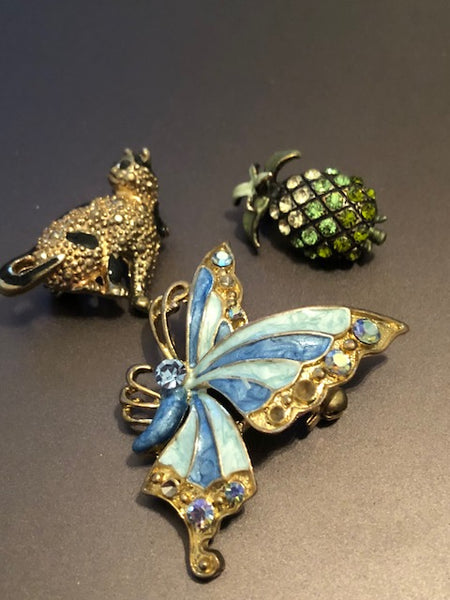 WHY DID WE PUT THESE THREE TOGETHER?
Well it was because the Heavens fairy was so good but was missing a few stones so we added it to other things. You get the pin which is the heavenly fairy which does all things white light and can show herself. She really gets picked up on camera very easily. 
You also get the witches familiar. This is a dual supernatural piece and it is the cat. You can send this out to cause revenge or just karma or even good for others.
The pineapple is a sign of luck and wealth and that is exactly what it does. You should wear it when going out to work, gamble or anything that can bring you money.