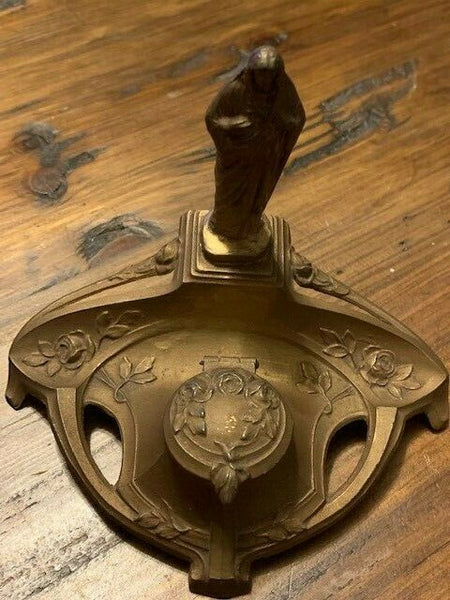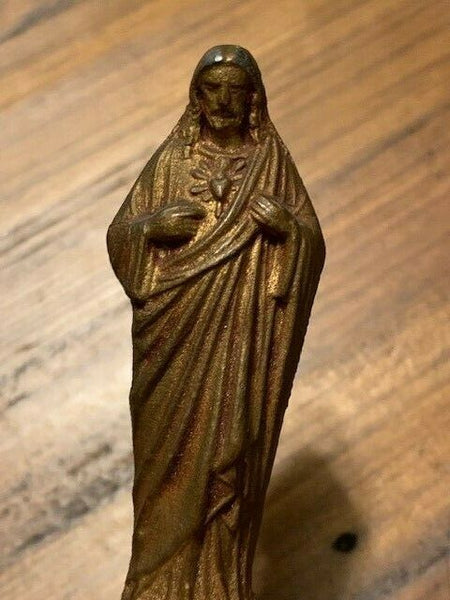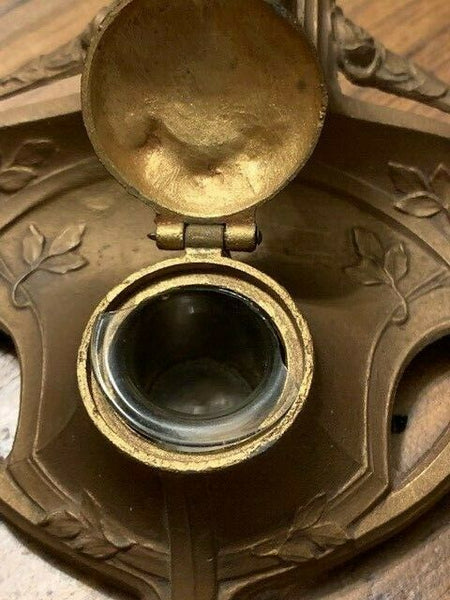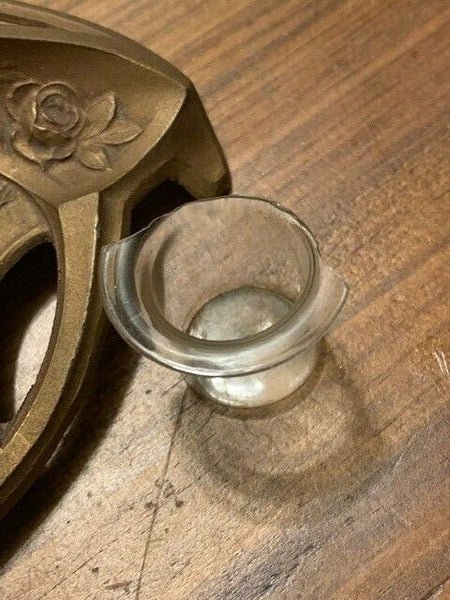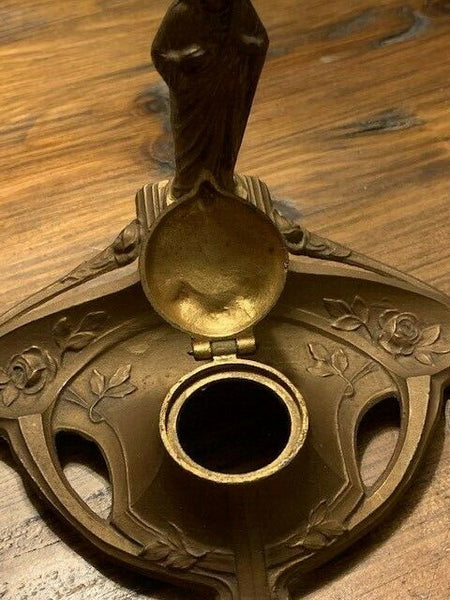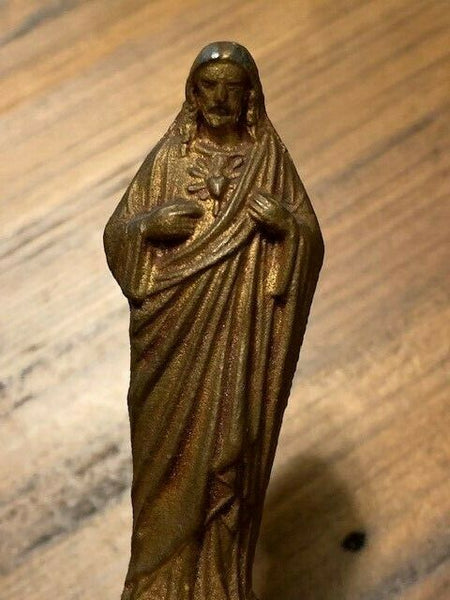 Write Your Own Miracles!! Amazing Antique Figural Jesus Miracle Writer
If you want the facts, I'll give them to you straight.  To stir up a good controversy all you need to do is claim that you have found a relic associated with Jesus Christ.  The historians, archaeologists, and theologists will come out in droves to either confirm or deny the validity of the relic in question.  Then, there is the question of rightful ownership-- which I believe should go to whomever finds the relic.  You know what they say... finders keepers, losers weepers.  
Of course, I am referring to a specific weathered limestone box that was found in the 1970s that is said to have contained the alleged bones of Jesus of Nazareth.  You can do the research if you desire, but it has been historically proven that this box did actually carry the bones of Jesus Christ and that the dirt that was scraped from the box matches the dirt from the East Talpiot tomb in Jerusalem, which is where Jesus and Family were buried.  
Normally, I'd say that historical accounts of what has happened in the world are a bunch of horse pucky, but in this case, the results are dead accurate.  The box did carry the bones of Christ, if even briefly.  You might be asking yourself, "How is that possible?  Jesus Christ ascended into Heaven in body form?"   Yeah, he did, but it was a "new" body.  I'm not really sure of the ins and the outs of that.  What I do know is that the box, known as the James Ossuary is magically charged with a holy power that has the ability to take over your mind and transport you to another place entirely.  How do I know that?  Because we've experienced it.  
Long story short, we won a lottery that allowed us to spend three hours with the James Ossuary.  Of course the department of antiquities or whatever it's called over there wouldn't admit to this, but this is how governments sometimes make extra money.  We bought one raffle ticket for a specified amount.  We then used a luck piece that stacked the cards in our favor.  What do you know??  We won.  So, we found ourselves embroiled in the mysteries of the Ossuary, which was brought to us, while a fake was put on display.  Believe it or not this happens all the time. 
So, as soon as we open the lid to tear into this sucker, the white light comes flooding out of the James Ossuary.  The weird thing is that there have been recorded accounts of people who have worked with this piece and experienced nothing.  They were either dumb, they are lying, or God kept them blind, because as soon as we began working with this piece the power began to pour out like a flood gate was opened.  We were transported to a place that looked like a desert, but the dunes were made entirely of glass and beneath us, a million angels floated like tadpoles in a puddle.  Off in the distance Jesus walked on a river of red water.  He spoke to us saying, "Behold the river of life, filled with my blood.  From my blood comes all things.  Through my blood are all miracles granted."  
We were then transported to a coliseum of ivory and gold.  Jesus stood on the top step and we were at the bottom.  He shone bright with the passion of 15 suns.  We had to shield our eyes from him.  On his hand side were 12 angels and on his left hand side appear 12 demons with faces like locusts.  They played 12 stone fiddles that screeched like people screaming in agony.  The 12 angels drew their swords and and slayed the 12 demons.  Jesus cried out, "This is my Father's house, in which there are many rooms and many miracles.  Just as you have witnessed these miracles, so will you be able to perform many, many more."  With that, we both woke up from our vision and this piece was standing before us.  
This piece is the exact replica of the veranda on which Jesus was standing at the front of the mansion at the top of the steps where we saw him.  In front of him, there is an inkwell.  In our vision, this was a fountain the flowed forth with Holy Waters.  However, in this case, it will be where you put your ink.  It is where the ink will stay until it is ready for you to write the miracles that you want to come true.  
So, we tested this piece for a while and those are the conclusions we have drawn.  This piece is an antique.  I did research on this piece and found out that it was once a relic that was owned by the French Cathars.  They used this piece to grant many miracles, as you will.  When granting miracles will this piece exclude nothing.  They are granted with the Blood of Christ and the Direct authority of God himself.  
Instructions:  When using this piece you will put find a quill pen.  You will fill the ink well up with ink.  You will add either a small drop of your own blood or saliva.  You will then light a white candle.  By the light of this white candle, you write upon a sheet of blank white paper with no lines.  What you are writing is the miracle that you wish to be performed.  Place the Inkwell on top of the paper once you are done writing out your miracle.  Let it sit there for three days.  On the third day, take the inkwell off of the paper and burn the paper, allowing the smoke to rise, just as Jesus rose on the 3rd day.  Your miracle will then be granted.