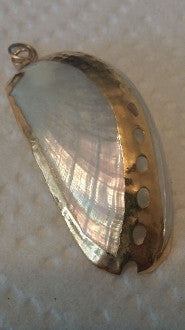 YEMAYA, MESSAGE FROM BEYOND
EVERYTHING ON CARNIVAL IS ALWAYS IN STOCK EVEN IF IT SAYS OUT OF STOCK. WE HAVE MANY OF EACH ITEM! IT MAY NOT BE THE SAME ITEM YOU SEE IN THE PICTURE BUT ALL ITEMS WILL DO THE SAME AS WHAT IS STATED IN THE DESCRIPTION!


This piece contains a magic that will help transform your life, not just for but forever.  I have to say if there is one thing that most people know about me, it's that I am deeply moved by spiritual magic.  There is barely a magic out there that I haven't tampered with.  Sometimes they work, sometimes they don't.  However, this piece is one that comes from an experience I had that was the result of a Santeria spell that went as effectively as I could have wished.  In fact, the power in this piece exceed anything that I ever envisioned obtaining, so I'd say it was a win all around. 

A little while back, maybe about a year ago or more, I was going through a real difficult time.  Without getting to personal, I will simply say that I had lost someone close to me and I was going through some financial struggles at the same time with the job I was currently working. They weren't related, they just hit me at the same time.  I was overcome by a deep state of depression to the point where I didn't leave my house but to go to work.  After work, I'd come home and that's where'd I stay, shored up in my dungeon of doom, as I like to call it when I look back on it. 

A very close friend of mine, who happens to be a Santera suggested that I try a cleansing bath to rid me of the negative energy, so I did. It was a three day course that I had to use to get rid of those negative energies that had pretty much stapled themselves to my soul.  It worked effectively, but the part that is most important is the dream that was delivered to me that very last night of the bath. 

In my dream I was in the ocean.  There was no land around me.  I was swimming in violent waves and confusion, until a being came out of the sea and the waters calmed.  She then swam me to the beach and told me that everything would be okay.  I later told this dream to the Santera that had suggested I do the bath.  It gave her chills as she told me I was given a gift from the Gods.  Then, I showed her the piece I was given, at which she told me is was a gift from the goddess Yemaya. 

Yemaya is the Mother Goddess of the Ocean.  She lives in and rules over the sea.  She can subside stormy weather and deliver those who trust her to dry ground where they will be safe from the storms and troubled water.  She also invokes wealth, which she showers upon those she decides to help. 

Symbolically this piece means that no matter what you are going through, no matter how troubled the water or grave the situation, the energy in this piece will collaborate with the natural energy of the surrounding world, to help you come out on top.  It doesn't matter what you are going through, this piece will offer you psychic intuition and insight to help you get out of your hole.  It will also bring you wealth powers, which means that not only will you come out on top, but you will be in a better position that you ever had before with this energy that will shower wealth down upon you. 
box-c-14