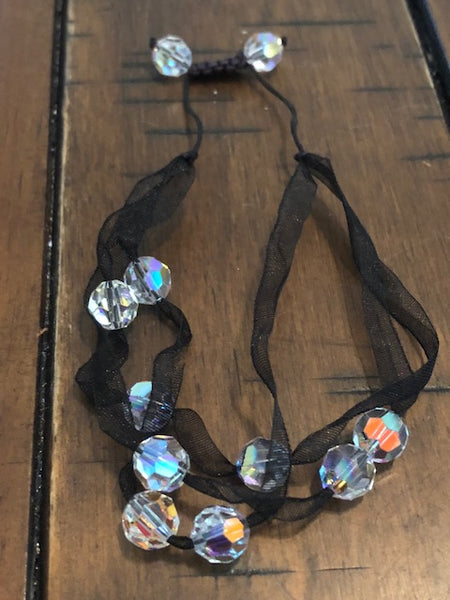 YOU ARE THE STRING THAT HOLDS THE POWER OF THE PLANETS
This is on a very durable silk that holds 11 colorful crystals. Those crystals represent the 11 planets because you are the 12th, whatever your astrological sign is. Pluto is still a planet believe it or not it holds astrological energy for us.
You are your own sign but with this you can control the emotions, feelings and actions of others. You won't be doing this just by the one single planet that their sign resides under but all of their makeup, rising sign, birth sign, sexual planets and what makes them tick. The magical power blends together.
Here is an example of how it can work on someone. Lets say you have a relationship of love or business with someone but you can't seem to get what you want. Maybe you would need to know the deepest regions of their soul in order to have in their mind what they want to make a change. This piece acts as those things that person needs. So lets say your boss has a fear of promoting you for fear they would be out of  job, this will make those feelings go away and put them at ease. If you want to marry but the person feels they would be tied down, that is put at ease. If you want children but someone else doesn't, this would help that along. There are so many uses for this piece in your life that it is not something to be with out. It just makes life a lot easier. To use this piece you only need to wear it. No activation or ritual required as it is a true supernatural piece.