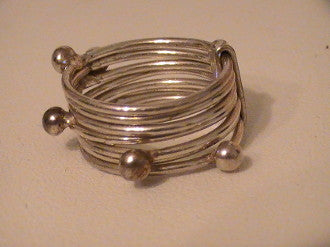 You Sexy Thule, You
EVERYTHING ON CARNIVAL IS ALWAYS IN STOCK EVEN IF IT SAYS OUT OF STOCK. WE HAVE MANY OF EACH ITEM! IT MAY NOT BE THE SAME ITEM YOU SEE IN THE PICTURE BUT ALL ITEMS WILL DO THE SAME AS WHAT IS STATED IN THE DESCRIPTION!
I don't care what kind of dark, masochistic stuff the Thule Society was into.  I mean, they were into some dark stuff, it's not secret and I'm not going to lie.  However, not all of their stuff was bad.  Some of it was white magic.  Some of it was dual magic.  Then, like this piece, some of it was neutral.  Now, this piece is not that old, because the powers of the original have been transferred into this vessel.  I honestly don't know what happened to the original, but I don't need to.  What I do know is that this piece is crazy powerful.  
This piece isn't what you might have expected.  You see, the Thule Society was big on sexual magic.  Why?  Because the energies given off from the body during sexual experiences create a very powerful kind of energy.  During orgasm, it's like your body exists outside of itself for a second and then slips back in - no pun intended.  This is why they practiced sexual magic, well that and they were a bunch of horny German freaks. 
Either way, to get energy flowing, the Germans had a cache of sex spirits that they could call upon at any time.  They did this alone, they did this in groups, they did in outside, they did indoors.  They just did it - all over the place.  With this piece so can you. 
This piece brings you the ability to summon any one of the many German sex spirits that are attached to it.  It's like playing Mortal Kombat, but instead of getting to choose your character, you will get to choose your sex spirit.  Each one of them has a different kinky fetish or sexual ability.  There are males and females and barn animals.  Just kidding about the barn animals.  But seriously, if you want to experience pleasure to the max, then this piece is it.  Enjoy your time with each sex spirit to experience things you haven't ever experience before and to take your orgasmic pleasures to the extreme.  You can summon more than one at a time if you'd like.  You know what they say - the more the merrier!!